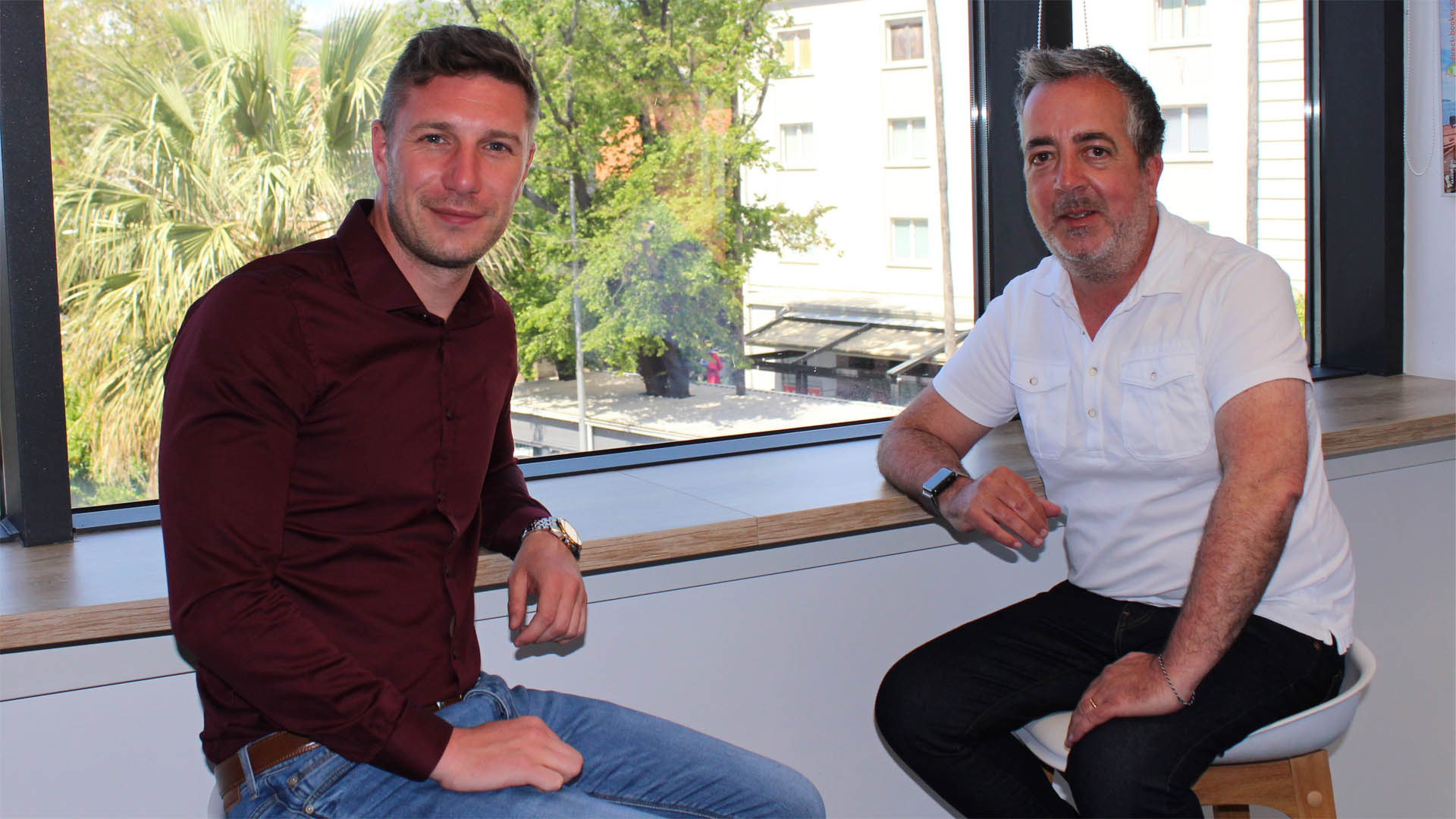 We had a lovely chat with our new international partner VillaMore from the United Kingdom. Adam Thompson, Commercial Director, and Ian Sheekey, CEO, recently visited Direct Booker in Dubrovnik, Croatia. The senior management team at VillaMore has over 50 years of experience in the Vacation Rental industry.
"VillaMore delivers first-class villa holidays, catering for the mid to high-end market. Currently, we have over 3000 properties live across Portugal, Spain, France, Cyprus, Greece, Croatia, and Malta, with new destinations being added all the time."
Offering a diverse range of villas to suit everyone's requirements, they aim to become a one-stop shop for all destinations, focusing on families, groups of friends, and couples looking for a first-class villa experience.
This past year has been a challenging period for travel and vacation rentals due to the ongoing pandemic, with expectations of further difficult times ahead. VillaMore has implemented new safety measures across all of their villas to ensure the safety of all visiting guests and offered flexible booking if travel restrictions change.
"We would say our biggest success is establishing the brand in a very challenging climate and working with our suppliers and guests to ensure everyone receives the best outcome in this rapidly changing environment."
VillaMore has used the past year to focus on streamlining the business, making the guests' booking experience quicker and easier while maintaining a safe and secure booking environment. Part of this process was to change Channel Manager due to increasing villa numbers and automation across all processes.
"We have been using an alternative channel manager for a few years but realized as we increased our offering, the limited functions and unworkable speed limited our progress. Booker Tools has been great to work with, developing the system constantly, and we are excited about the huge potential of the system as we grow the business."
Booker Tools is a Vacation Rental Software developed by Direct Booker, a globally awarded Vacation Rental company. It was completely adjusted to the needs of agencies and is intended for anyone in the vacation rental industry looking for a technological solution.
"As VillaMore grows, the speed, flexibility, and automation of Booker Tools will be advantageous for our suppliers and guests. We aim to move the business towards 100% automation, including booking, payments, reports, and additional services."
"The market is growing exponentially, and we see our business growing the same way."
If you're a Property Manager looking for a quality technological solution that will help you improve your business, try Booker Tools for free 15 days.
https://blog.direct-booker.com/wp-content/uploads/2021/05/uk-fransiza.jpg
1080
1920
marketingblog
https://blog.direct-booker.com/wp-content/uploads/2021/05/logo-direct_booker_600.png
marketingblog
2021-05-20 08:35:23
2021-05-21 08:54:14
Our new international partner from UK