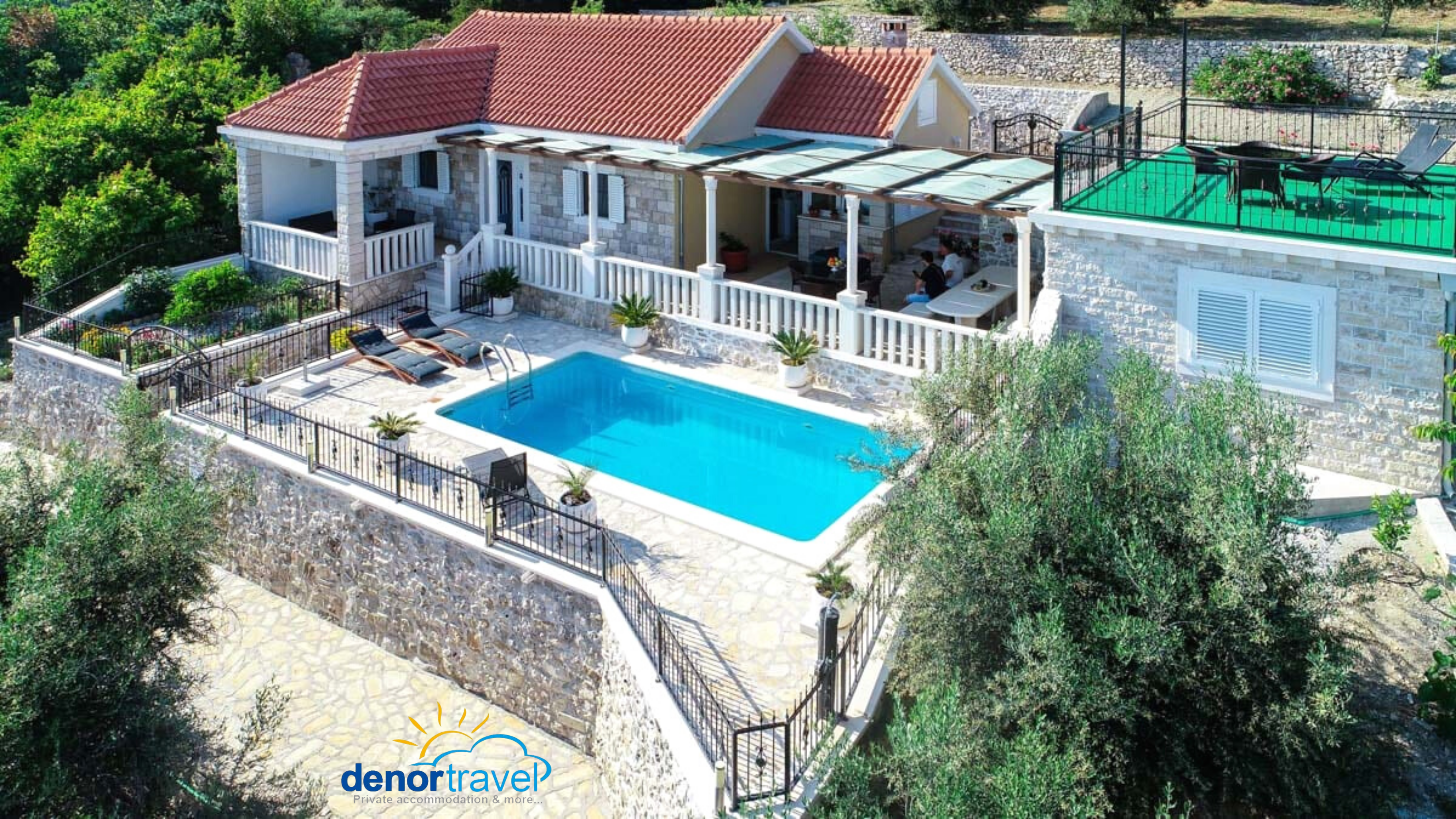 Booker Tools is a Vacation Rental software that can be customized to fit the requirements of any Property Manager. The software was created and developed by one of the TOP 10 World's Vacation Rental Management Agencies, Direct Booker. That's the main difference between Booker Tools and other similar technologies. It is made by Property Managers for Property Managers.
The number of BT users is increasing daily and is currently used by thousands of users with over 10 000 property units in 13 countries. One of the satisfied partners is Denor Travel, Tourist Agency from Orebić in Croatia. We spoke with Muhamed Lulak, the agency owner, who revealed the specifics of their business and satisfaction with BT software.
Tell us the story about your agency?
The agency has existed practically since 2011, and we mainly do Vacation Rental Management for our partners. Our substantial segment is also the so-called "water" part, where we have a small fleet of boats for rent and water sports; jet skis, dinghies, SUP boards, etc.
How many property units do you manage?
Denor Travel works with over 50 properties, and we work with most of them who have multiple units within the property. We advertise them on all popular booking channels today, and we hope that the cooperation with Booker Tools will increase our number of reservations. 
Have you used any technology solution before Booker Tools?
Yes, we used one solid solution from a German company. 
Why did you decide to replace it with Booker Tools? Why didn't it meet your needs?
Honestly, after talking to your director Mr. Grubelić I decided to change it. He invited me for a meeting and we talked for a long time about everything regarding the Vacation Rental Industry. I liked his ideas and the way he thinks, so I agreed that Denor Travel becomes part of the Booker Tools community.
How did you find out about Booker Tools?
As I've been in this business a long time, I have heard before about Booker Tools and almost all other Croatian companies that have dealt with this issue. However, somehow all of them were inaccessible, either by price or by approach to the client.
In what ways does BT help your business? What problems did you solve using BT?
For me, the essential part is the so-called Channel Manager. Customer support is also significant; they are always available if we have any questions or need advice. Now we are in the process of creating a new website that will be fully integrated with Booker Tools so that guests will be able to view the property, choose, book and pay for it in just a few clicks.
Booker Tools saves time by automating processes that are performed manually. How much time did it save you? Did you use that time for other jobs?
Well, of course, the very concept of Channel Manager has revolutionized the industry. I hope that this integration of the website => Booker Tools will save me even more time.
What is within the BT system made exclusively for your business? How much has this improved your business?
BT has enabled me to speed up and improve presenting my properties on various booking channels. It simplified my business and saved much time.
How satisfied are you with Customer Support and our Sales department?
Customer support is good. They always contact me as soon as possible, either by mail or phone. We used to be in contact more often, but now I'm probably an "experienced" user, so I only call when needed.
Would you recommend BT to other Property Managers, and why would they use it?
Yes, and I am doing it because it helps me on a daily basis to improve my business performance.
Do you have any advice on how to improve BT?
It's kind of an ongoing process, anything that can help small agencies is welcome. I have already mentioned on several occasions some things of a technical nature, with which the system can be improved. Most features are already in the implementation phase, and each new version brings some minor improvements. I think BT is on the right track.
If you are also Property Manager, these are the reasons why you should embrace the technology and how Booker Tools can assist you:
1) Optimize your business efficiency and give yourself a chance to scale
2) Showcase your brand by creating your website directly within Booker Tools
3) Boost the dynamics of sales of your properties with advanced sales tools called Revenue Manager, and manage prices and restrictions with automatization processes
Booker Tools 3 in 1 solution can help you successfully prepare for the next season.
If you would like to have a chat about using the technology to optimize and scale feel free to contact us www.booker-tools.com
https://blog.direct-booker.com/wp-content/uploads/2021/11/Untitled-design-2021-11-24T144915.598.png
3240
5760
marketingblog
https://blog.direct-booker.com/wp-content/uploads/2021/05/logo-direct_booker_600.png
marketingblog
2021-11-24 14:08:10
2021-12-10 12:34:11
Booker Tools 3 in 1 solution can help you to prepare for the next season