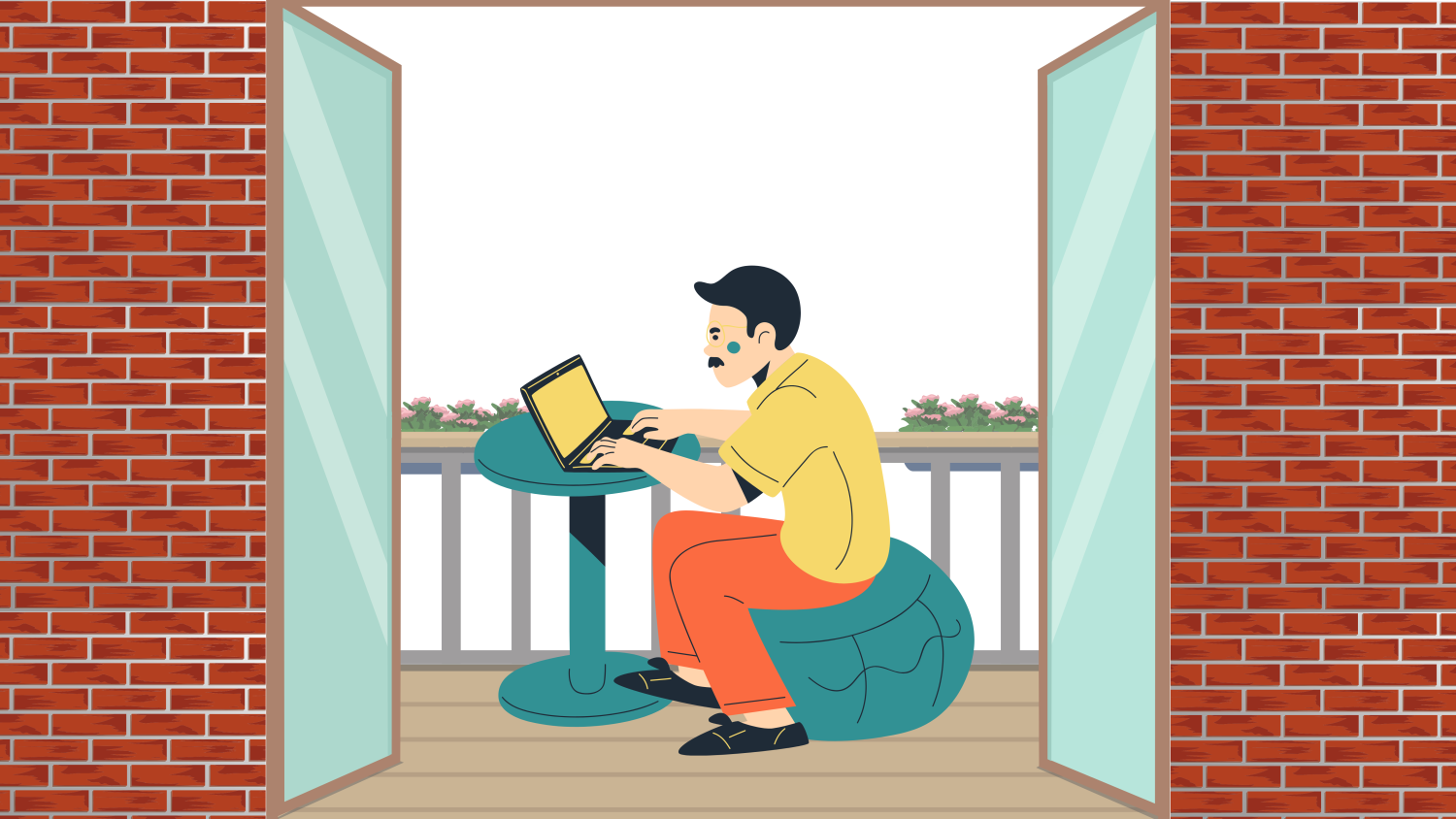 Sve češće se spominje naziv "digitalni nomad". Moglo bi ih se opisati kao poduzetnike ili zaposlenike koji se koriste digitalnom tehnologijom za obavljanje svog posla. Istodobno su neovisni i vode život na više mjesta. Oni obično rade konstantno na putovanjima i na mjestima gdje imaju pristup internetu. U pravilu bave se zanimanjima koja zahvaljujući internetu mogu obavljati neovisno o mjestu rada. Prema statistici Digital Nomad Conservatory-ja iz 2021. godine, 83% digitalnih nomada su freelanceri i najčešće su u srednjim godinama (35-45 godina).
Digitalni nomadi su oni koji se uvijek odlučuju na duge rezervacije. Najčešće ostaju 20-ak dana na jednoj lokaciji što ih čini poželjnim gostima u iznajmljivanju turističkog smještaja.
Tijekom zadnje dvije godine pogodila nas je pandemija virusa COVID-19 koja je utjecala na "boom" digitalnih nomada. Rad iz doma postao je sve aktualniji s ciljem sprječavanja zaraze. Tradicionalno uredsko okruženje je sve više zamijenio rad od kuće. Poslodavci sve više shvaćaju da njihovi zaposlenici mogu biti čak i produktivniji u miru svog doma. 
Prema statistici, Hrvatska je, unatoč pandemiji, bila jedna od najposjećenijih država na Mediteranu. Posebno je pogodna za digitalne nomade s obzirom na svoju ugodnu mediteransku klimu, prelijep pejzaž na more, a nudi i brojne zanimljive sadržaje te kulturne znamenitosti s obzirom na bogatu kulturnu i povijesnu baštinu. 
Digitalni nomadi su obično vrlo znatiželjni i ambiciozni ljudi koji kada biraju destinacije za rad iz doma, imaju želju upoznati ljude i kulturu na novoj destinaciji. Često biraju apartmane s terasom i pogledom na prekrasan pejzaž koji utječe na njihovu produktivnost i motiviranost za rad. Obraćaju pažnju na okoliš te stopu kriminala u destinacijama koje ih interesiraju. Također im je privlačna i co-working kultura.
Postoje pogodnosti koje digitalni nomadi smatraju prioritetima, a na koje iznajmljivači ne mogu utjecati, poput pejzaža, pogleda, lokacije itd. Međutim, postoje načini na koje iznajmljivači mogu poboljšati ponudu svojih apartmana, odnosno mogu ih opremiti na način koji je pogodan digitalnim nomadima za duge rezervacije. Nastavite čitati da saznate kako privući digitalne nomade kako bi imali zagarantirani prihod na duži period uz mogućnost stjecanja lojalnih gostiju.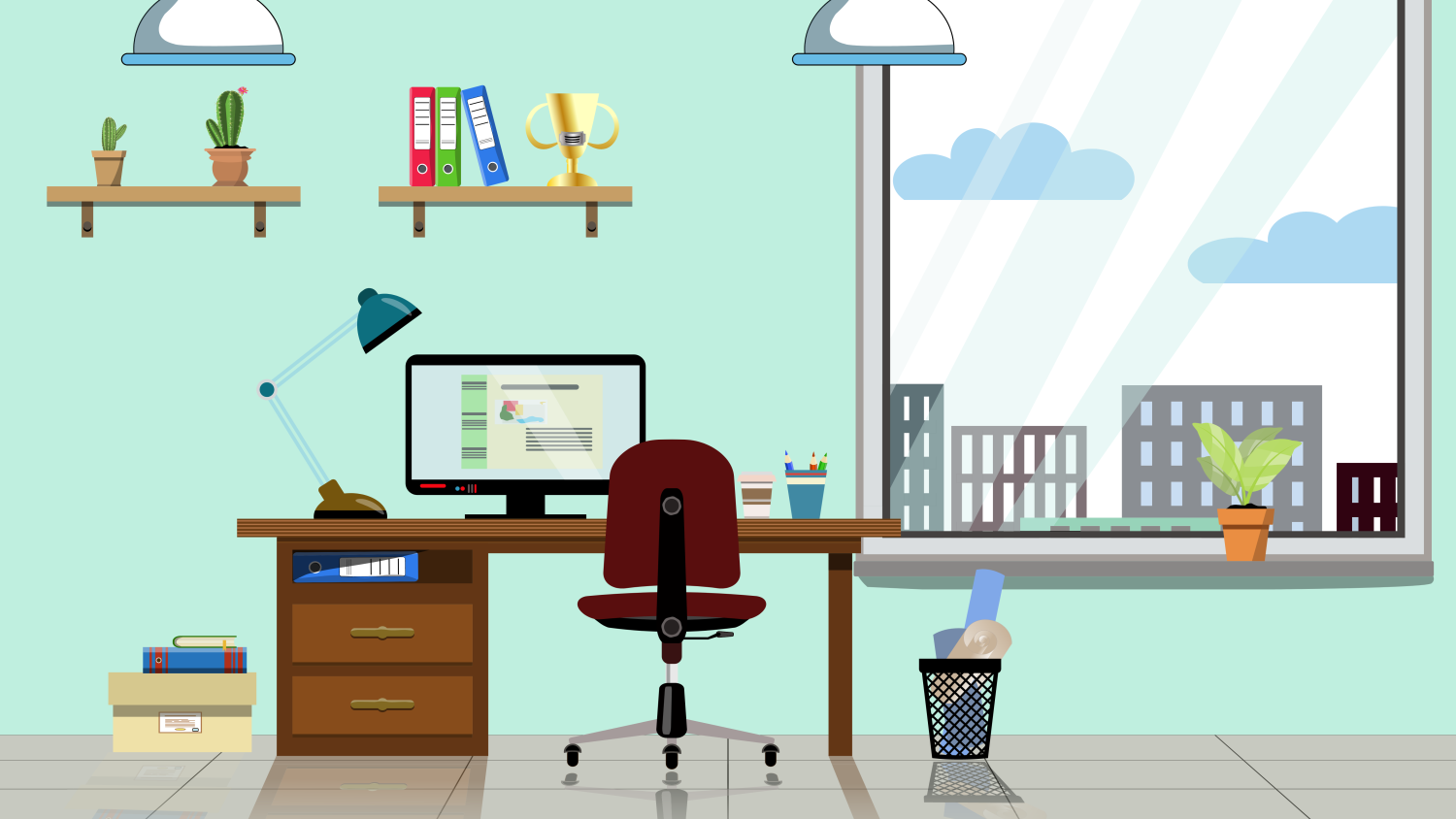 1. Omogućite digitalnim nomadima brz internet
Prioritet za digitalne nomade je stabilan internet s brzinom od minimalno 25 Mbps. Učinkovitost internetske veze izravno je povezana s njihovim uspjehom na poslu.
Digitalni nomadi koriste različite tehnologije i to često više njih u isto vrijeme (laptopi, pametni telefoni, tableti itd.). Spora internetska veza jednostavno nije u stanju držati korak s videokonferencijama, pozivima klijenata, prijenosima i preuzimanjima velikih projektnih datoteka i općenito strujanjem zvuka i videa koji dolazi uz svaki posao u našem modernom dobu.
Ako ste se odlučili za sporiji internet u svom smještaju kako biste uštedjeli novac, vrijeme je za nadogradnju. Bez brze internetske veze nećete privući digitalne nomade jer oni jednostavno neće moći raditi s vaše lokacije. Ako prikladno brza internetska veza nije dostupna u vašem području, potrebno je uložiti u kupnju novog routera.  
Ako imate brzu internetsku vezu u svom apartmanu, onda je to potrebno naglasiti na booking kanalima. Nemojte samo spominjati besplatni WiFi ili dostupnost interneta. Navedite točne brzine i pojedinosti. Digitalni nomadi polažu veliko povjerenje u detalje o brzini interneta.
Prema Digital Nomad Conservatory-ju, 56% njih bira svoju lokaciju s obzirom na internet i lokaciju u gradu koja im pruža brzu dostupnost sadržaja. Dakle, ako vaš bežični internet nije dorastao potrebnoj brzini, propuštate potencijalne dugoročne rezervacije.
2. Napravite radno mjesto
Vodite računa da nemate natrpane prostorije te nastojte se voditi minimalističkim stilom uređivanja. Napravite radno mjesto. Osigurajte besplatne uredske potrepštine kao dodatnu vrijednost vašeg objekta (olovke, papir, spajalice, škare). Provjerite da uz radni stol ima dovoljno utičnica za struju, a ako nemate, stavite produžni kabel. Digitalni nomadi ponekad rade dugo i morat će koristiti i puniti različite uređaje istovremeno. Veliki naglasak stavite na podesivu rasvjetu.
3. Uredite okućnicu
Mnogi ljudi vole raditi na svježem zraku, pogotovo na balkonu ili u vrtu s kojeg se pruža lijepi pogled. Opće je poznato da su ljudi produktivniji kada rade na otvorenom. Razmislite o kupnji kvalitetnijeg vrtnog namještaja i suncobrana.
4. Prilagodite dugoročne popuste 
Samo zato što digitalni nomadi mogu često mijenjati lokacije ne znači da hoće. Ako im se da razlog za ostanak, digitalni nomadi često ostaju više od mjesec dana u jednom apartmanu. Zašto? Jer im ostanak na neki način koristi. Najčešći način na koji iznajmljivači potiču duži boravak je ponudom popusta. Potrebno im je ponuditi povoljniju cijenu s obzirom na dužinu rezervacije. To se pokazalo učinkovitim, ali cijena je rijetko odlučujući faktor za digitalne nomade. Usredotočite se na činjenicu da ćete imati zagarantiran prihod na duži period i mogućnost da steknete lojalne goste.
5. Osvježite fotografije vašeg smještaja na booking kanalima
Kao što već znate, fotografije prodavaju smještaj. Pobrinite se da imate profesionalne i kvalitetne fotografije koje će privući pažnju potencijalnih gostiju. Ulaganje u profesionalne fotografije je dugoročno ulaganje u promidžbu vašeg smještaja.
6. Ažurirajte opise vašeg smještaja na booking kanalima
Najbitnije je u opisu navesti kako je smještaj idealan za duži boravak i rad. Također uključiti sve benefite unutar smještajne jedinice kao što su brzi wifi, radni prostor, opremljena kuhinja, balkon, terasa…
7. Ponovno pregledajte ograničenja vaših apartmana
Ako zabranjujete primanje kućnih ljubimaca u svom apartmanu, razmislite još jednom o tome. Dosta digitalnih nomada svoje ljubimce žele dovesti sa sobom dok rade s bilo kojeg mjesta te će pod svaku cijenu odabrati smještaj koji im to dopušta.
Ovaj trend digitalnih nomada bilježi stalan rast u posljednjih 10 godina, a još je ubrzaniji zbog pandemije. Sigurni smo da će se ovaj trend nastaviti i u budućnosti i zato pripremite svoje smještajne kapacitete na vrijeme i time privucite digitalne nomade.
Ako želite prepustiti upravljanje vašeg turističkog smještaja profesionalcima, posjetite našu stranicu za više detalja.
https://blog.direct-booker.com/wp-content/uploads/2021/12/Untitled-design-2021-12-10T091115.916.png
3240
5760
marketingblog
https://blog.direct-booker.com/wp-content/uploads/2021/05/logo-direct_booker_600.png
marketingblog
2021-12-10 08:13:49
2021-12-14 09:13:01
Kako privući digitalne nomade?