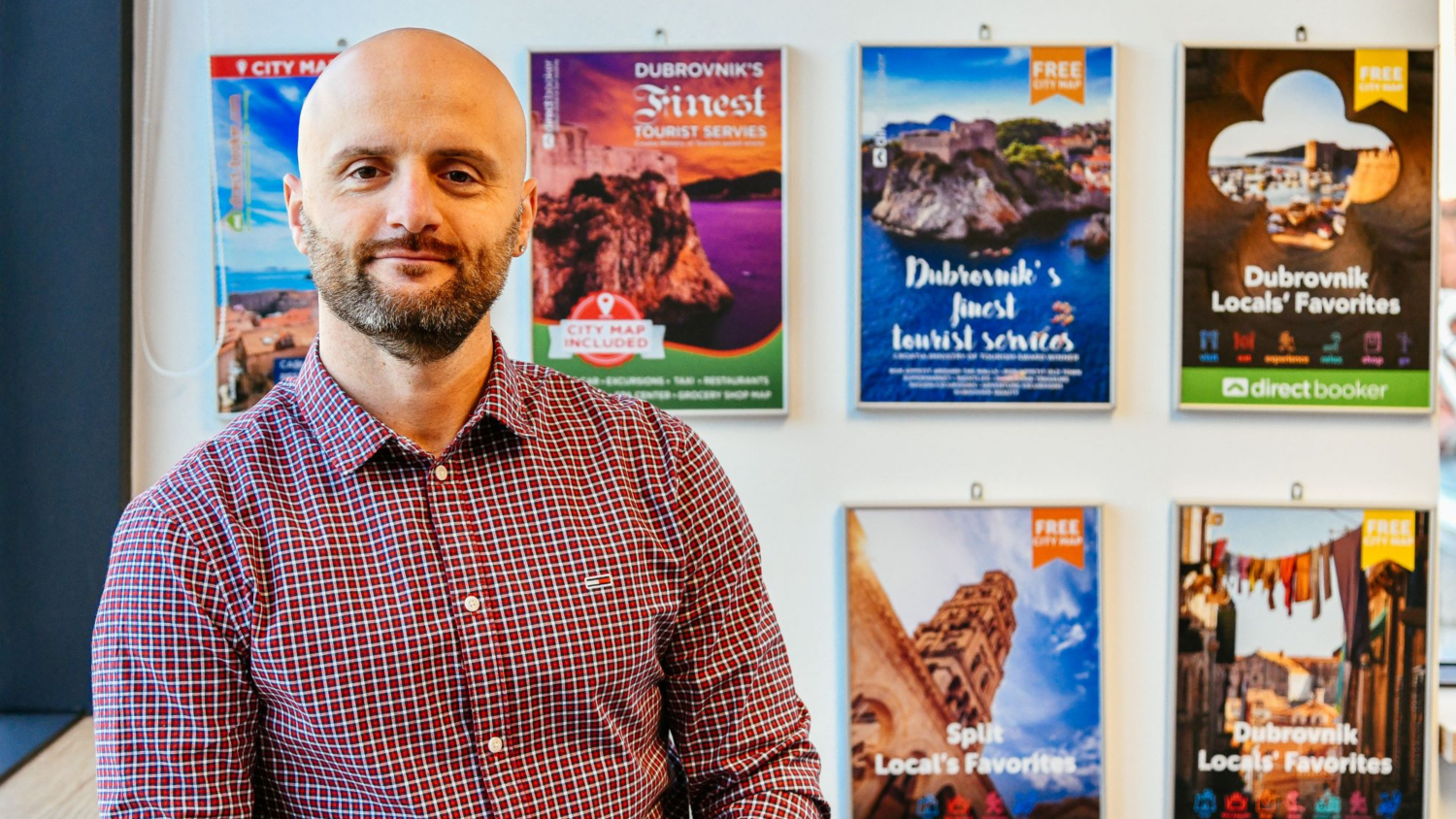 Foto: Božo Radić
Razgovarali smo s direktorom i suosnivačem Direct Booker-a, Nikolom Grubelićem o menadžmentu turističkog smještaja, o prethodnoj turističkoj sezoni, digitalizaciji i očekivanjima za 2022. godinu.
Direct Booker uspješno odolijeva krizi uzrokovanoj covidom. Kriza, kažu, nekome je i prilika. Je li i vama poslužila kao prilika za još bolje?
Rekao bih da jest. Svakako bi mi bilo draže da se cijela ova kriza uzrokovana korona virusom nije dogodila i da smo nastavili u onom ritmu i s onim brojkama koje smo imali prije pandemije. Direct Booker je ovu krizu iskoristio da se dublje posveti svim poslovnim procesima i samoj tvrtki. Naime, tvrtka postoji već 11 godina, ali nikada se nismo imali vremena pozabaviti svim procesima unutar nje. Ova situacija nam je donijela jako puno vremena koje smo odlučili iskoristiti za reorganizaciju radnih procesa unutar tvrtke. Nakon što smo uložili vrijeme u spoznavanje sebe samih, odnosno svih procesa unutar tvrtke, primijetili smo da da smo neke stvari radili na krivi način, da smo krivo postupali određenim poslovima, i sada smo sve to ispravili. Smatramo da je sada DB puno posloženiji, efikasniji, a samim time će biti i profitabilniji. Također smo veliki dio vremena uložili u razvoj tehnologije. U odnosu na početak krize pa do sada značajno smo je nadogradili. Koliko je naša tehnologija kvalitetna potvrđuju priznanja od strane najboljih booking kanala. Postali smo Premier partneri Booking.com-a i preferirani partneri od strane Airbnb-a i Expedie.
Jeste li zadovoljni ostvarenjima u 2021. godini?
S obzirom na to kako je sve izgledalo na početku godine, mi smo i više nego zadovoljni. Naša predviđanja su bila da ćemo imati otprilike 30% prihoda i rezultata iz 2019. godine i prema tome smo se orijentirali. U 2020. godini smo odradili 18% prihoda. Vjerovali smo da će rezultati biti bolji s obzirom na to da postoje određeni standardi vezani za putovanja, kao i određena stopa procijepljenosti, ali nismo mogli biti sigurni. Kako je vrijeme odmicalo, bojali smo se da nećemo ostvariti ni ovih 30%, ali smo već 1.srpnja, kad su stvari krenule, vidjeli da ćemo imati dobru sezonu. Na kraju smo ostvarili 50%, što je nadmašilo naša početna očekivanja. Naravno, daleko je to od 2019., ali smo više nego zadovoljni s onim što smo ostvarili i to nam daje nadu i povjerenje da će se stvari vratiti na staro. Iz ove godine ćemo izaći u plusu. Naravno da bi očekivali bolje rezultate ranije, da pandemije nije bilo, ali s obzirom na cijelu situaciju u svijetu jako smo zadovoljni s 50% profita. 
Jesu li se u ovoj sezoni dosegli rekordni rezultati iz vremena prije pandemije?
Naravno da nisu. U Istri su postignute brojke iz 2019., a u središnjoj Dalmaciji su te brojke čak i nadmašene. Mnoge agencije s tih područja su zabilježile značajan rast u odnosu na 2019. godinu. Neke od njih se čak hvale rekordnim godinama, međutim, mi moramo imati na umu da je Dubrovnik avio destinacija. Mi smo kao tvrtka 100% orijentirani prema Dubrovniku i vezani smo isključivo za njegove brojke. Ako je Dubrovnik imao 50% gostiju i ako su svi poslovni subjekti obilježili te brojeve, mi pratimo tržište. Daleko smo od rekordnih brojki, ali ono što nas veseli jest činjenica da smo u tehnologiji značajno rasli. Tu smo prebacili naše brojke i povećali ih za 3 puta od 2019. godine, što nam je veliki poticaj za dalje jer vidimo da idemo u pravom smjeru. Napravili smo disperziju našeg poslovanja i smatramo da je tehnološki smjer kojim smo krenuli zaista ispravan, da nas može maknuti od lokaliteta Dubrovnika i da nam može osigurati samoodrživost tvrtke.
Kakve su prognoze za 2022. godinu?
Pokazatelji za 2022. godinu su odlični. Ulaz rezervacija je jako dobar, a brojke čak možemo usporediti s brojkama na prijelazu iz 2018. u 2019. godinu. Kako sada stvari stoje, čini nam se da će 2022. biti na razini 2019. godine i to nas jako veseli. Ova godina je imala ograničavajući faktor jer smo goste iz Velike Britanije zbog pandemije imali samo u jednom kratkom dijelu sezone, a to je tržište od kojeg uvijek očekujemo najviše. U idućoj godini se vidi optimizam u cijeloj industriji. Polako pristižu rezervacije i vidi se da ljudi žele putovati. Neki predviđaju, kako sad stvari stoje, da će se dogoditi godina 'over turizma', godina velike potražnje za putovanjima i za odmorom, što nas definitivno veseli kao turističku destinaciju i kao tvrtku koja se bavi turizmom.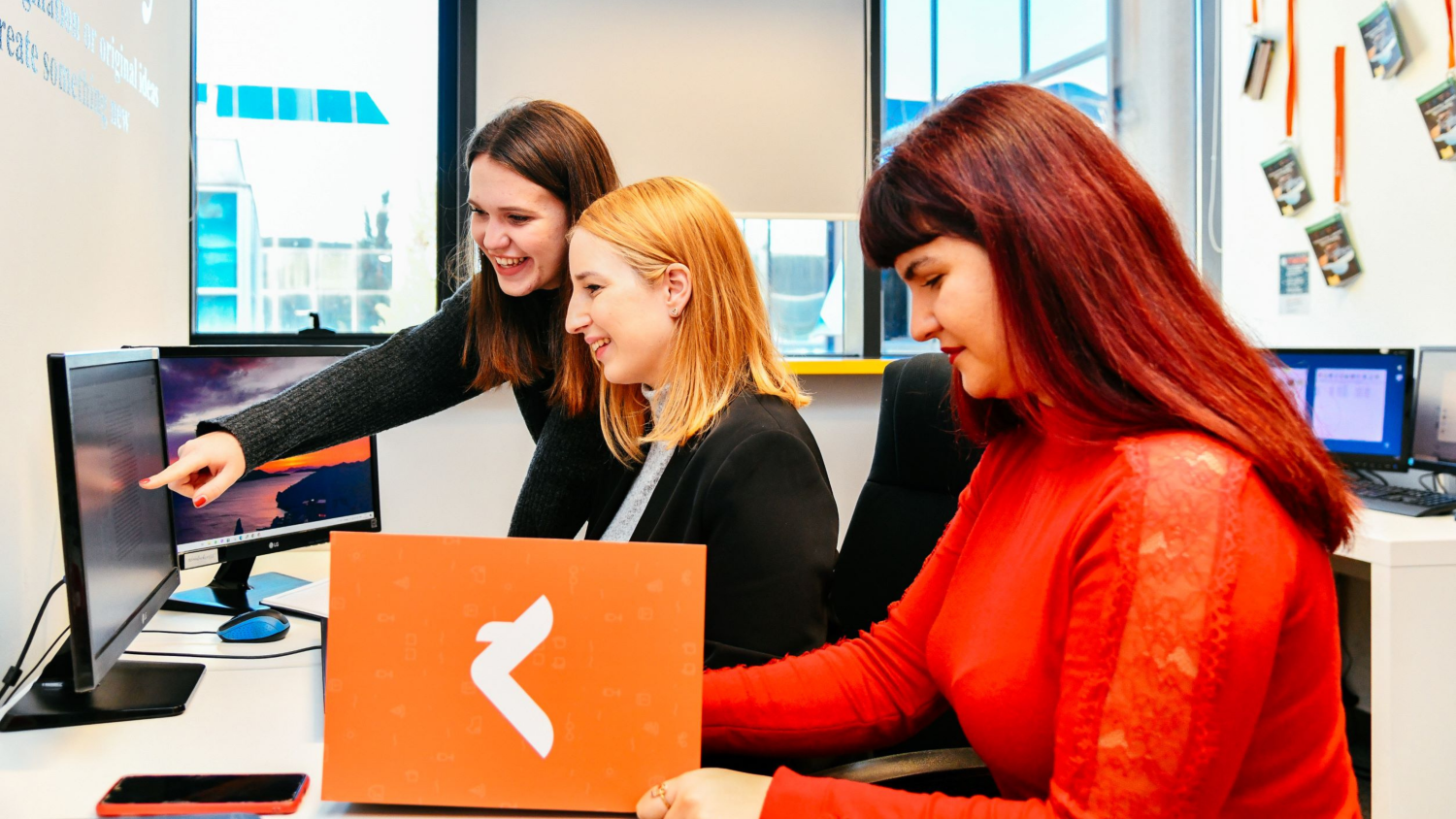 Foto: Božo Radić
Digitalizacija privatnog iznajmljivanja je nužna. Koliki je pomak napravljen u digitalizaciji privatnih iznajmljivača? Koliko je to bitno za tržište iznajmljivanja?
Direct Booker je dio udruge Digitalni turizam koja želi digitalizirati turistički sektor, odnosno tvrtke uključene u turistički sektor. Krenuli smo kao turistička agencija i kad smo vidjeli da moramo mnoge procese automatizirati i digitalizirati krenuli smo u najam takvih alata. Kasnije smo krenuli izrađivati vlastiti alat kako bi u potpunosti napravili automatizaciju svih naših procesa. Vanjski alati nisu bili dovoljno dobri jer su napravljeni generički da pokriju cijelu branšu, ali nisu specijalizirani upravo za naš sektor, odnosno za property management sektor. Tako smo mi krenuli u automatizaciju i digitalizaciju cijelog našeg poslovanja. Sve smo to prenosili i na naše iznajmljivače, i oni danas imaju automatsku naplatu, automatsko izdavanje računa, mogućnost skeniranja putovnica gostiju, osobnih iskaznica, automatske prijave u Evisitor, što njima uvelike olakšava posao. Dakle, ono što smo postigli jest da je naš iznajmljivač riješen svih tih operativnih stvari, a da se brine o tome da bude što bolji domaćin i da pruži što bolje iskustvo gostu. 
U turizmu je čovjek ključ uspjeha, ali čovjek ne može biti uspješan ako nema kvalitetan alat s kojim će odraditi svoj posao. Mi dalje nastavljamo raditi na digitalizaciji, na povećanju broja prodajnih kanala, automatskim sinkronizacijama, slanjima cijelog inventara što će uvelike olakšati cijelo poslovanje nama kao agenciji, a našim će iznajmljivačima donijeti veću popunjenost i bolje cijene. Nadamo se da ćemo i dalje biti uspješni u digitalizaciji kao što smo i dosad bili.Tu vidimo najviše pomaka u učinkovitosti, a kasnije ćemo vidjeti i u profitabilnosti kad se brojke vrate na staro. 
Tvrtka Direct Booker specijalizirana je za menadžment turističkog smještaja. Što sve DB nudi iznajmljivačima turističkog smještaja?
Iznajmljivač se uz DB ne mora brinuti ni o čemu, osim da bude maksimalno dobar domaćin kada gost dođe na vrata. Oglašavamo smještajne kapacitete na više od 15 OTA kanala. Bavimo se komunikacijom s gostima i prodajom. Razvili smo poseban modul i dio našeg sustava koji prati kretanje na cijelom tržištu, dakle, ponudu i potražnju, odnose cijena nekog smještaja u odnosu na konkurentske smještaje. To je umjetna inteligencija koja prati tržište i koja dovodi do veće popunjenosti i do postizanja što veće cijene jer nije bitno samo nešto prodati, nego prodati to u pravom trenutku i to po najboljoj cijeni. To je ono što DB radi za iznajmljivače.  Za jednog privatnog iznajmljivača osiguravamo maksimalnu zastupljenost na prodajnim kanalima, osiguravamo da dođe do što bolje prodajne cijene i što veće popunjenosti.  Također, brine se o tome da njegov objekt bude što bolje prezentiran na svim prodajnim kanalima. Od profesionalnih slika, opisa te komunikacije s gostima. Kada gost dođe do objekta, vlasnik je već upoznat sa svim informacijama koje su dane gostu i onoga što on očekuje. S druge strane, gost je dobio sve informacije od agencije, dostupni smo i gostima i iznajmljivačima 365 dana u godini od 8 do 24 sata. 
Osim toga, naša agencija iznajmljivačima rješava sva porezna pitanja po pitanju reguliranja PDV-a prema državi. Također im služimo kao neki financijski servis jer izdajemo sve račune za goste, a ujedno i rješavamo sve račune prema agenciji i uredno isplaćujemo račune koje vlasnik ima u svom backoffice-u. Naši vlasnici imaju potpunu transparentnost poslovanja i tehnologiju koja prati cijelo naše poslovanje, tako da naši iznajmljivači imaju pristup našem cloud servisu ili putem mobilne aplikacije ili putem web sučelja. Bitno je naglasiti da DB konstantno razvija tehnologiju i širi tržište poslovanja, tako da osim BTC kanala prodaje, kao što su OTA kanali, širimo i – be to be prodaju putem drugih partnerskih agencija. 
Njegujemo i jedan osobni odnos sa svakim iznajmljivačem gdje imamo Account Managere koji vode određeni broj objekata kako bi iznajmljivaču uvijek bili na raspolaganju. Od početka smo krenuli s tim osobnim odnosom i razvijali ga, tako da imamo iznajmljivače koji od početka surađuju s nama i svi jako cijene taj naš pristup.
Koliko smještajnih jedinica trenutno vodite i jeste li zabilježili porast broja u proteklih godinu, dvije?
Trenutno vodimo 3027 smještajnih jedinica. Zbog cijele situacija s korona virusom ostali smo na brojkama od 2019. godine. Bilo je određenog odljeva broja jedinica, neki su se iznajmljivači odlučili za dugoročni najam, neki su odustali od iznajmljivanja ili prodali svoje nekretnine, ali došli su nam drugi iznajmljivači, tako da je broj naših jedinica ostao na istoj razini. Naš cilj je zadržati kvalitetu.
Kakva su očekivanja u Direct Bookeru za iduću poslovnu godinu? Očekujete li da će se tržište normalizirati u potpunosti?
Trenutni broj ulaza rezervacija je na razini ulaska iz 2018. u 2019. godinu, koja nam je bila rekordna. To nam stvara određeni optimizam jer vidimo da će sezona 2022. biti zaista kvalitetna. Optimizam je nekako vidljiv u cijeloj branši, kod svih naših partnera, inozemnih i domaćih. Ono što je jasno je da gosti žele putovati, da je svakim danom u Europi i svijetu sve veća procijepljenost. Jasno je da sada brojke luduju što se tiče broja zaraženih, međutim, naravno kad dođemo u ono doba proljeća prije ljeta mislimo da će se stvari normalizirati. Dotad će države napraviti bolje standarde i bolje procedure, bit će jasnije tko može i kako može putovati. Vjerujemo i pratimo što se događa, brojke su optimistične i stalno se ponavlja da bi iduća godina mogla biti godina 'over turizma', dakle, godina visoke potražnje za putovanjima. Ljudi su na neki način došli do svog maksimuma po pitanju lockdown-a te stalnog bombardiranja s informacijama o COVID-u. Smatramo da će iduća godina biti iznenađujuće dobra te se zaista moramo dobro pripremiti. Ova godina je pokazala da smo imali jako uspješnu špicu sezone. Izostala je predsezona i da se to nije dogodilo, mislim da bi brojke bile još puno bolje. Naš tim u DB-u se priprema za vrhunsku godinu na razini 2019-e.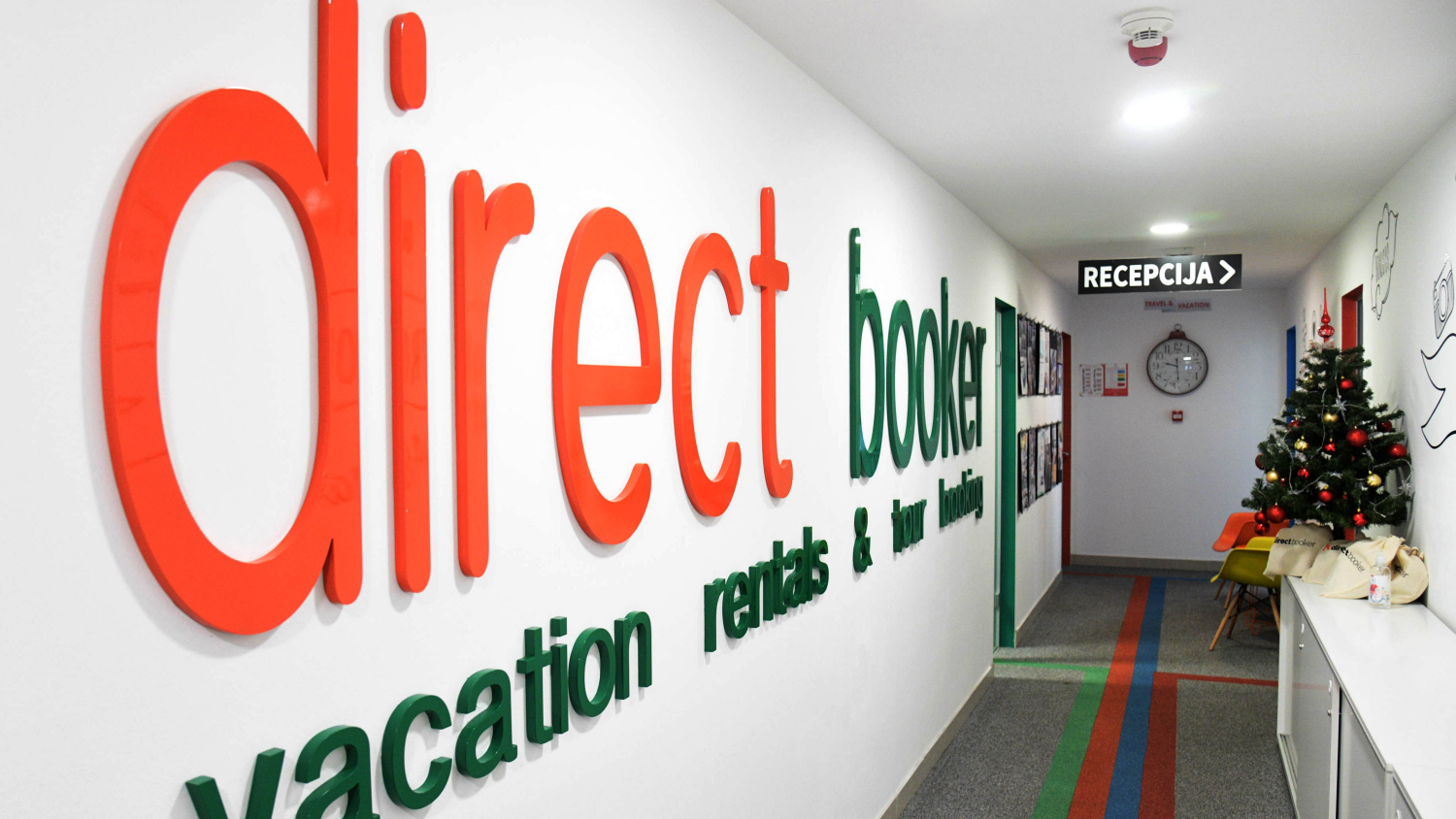 Ako se i vi bavite iznajmljivanjem turističkog smještaja, javite nam se za besplatne konzultacije: bit.ly/33R0IdC
https://blog.direct-booker.com/wp-content/uploads/2021/12/Blog-Post-Intervju-Nikola-2.png
3240
5760
marketingblog
https://blog.direct-booker.com/wp-content/uploads/2021/05/logo-direct_booker_600.png
marketingblog
2021-12-22 10:40:20
2022-01-20 08:50:59
Pokazatelji za 2022. godinu su odlični