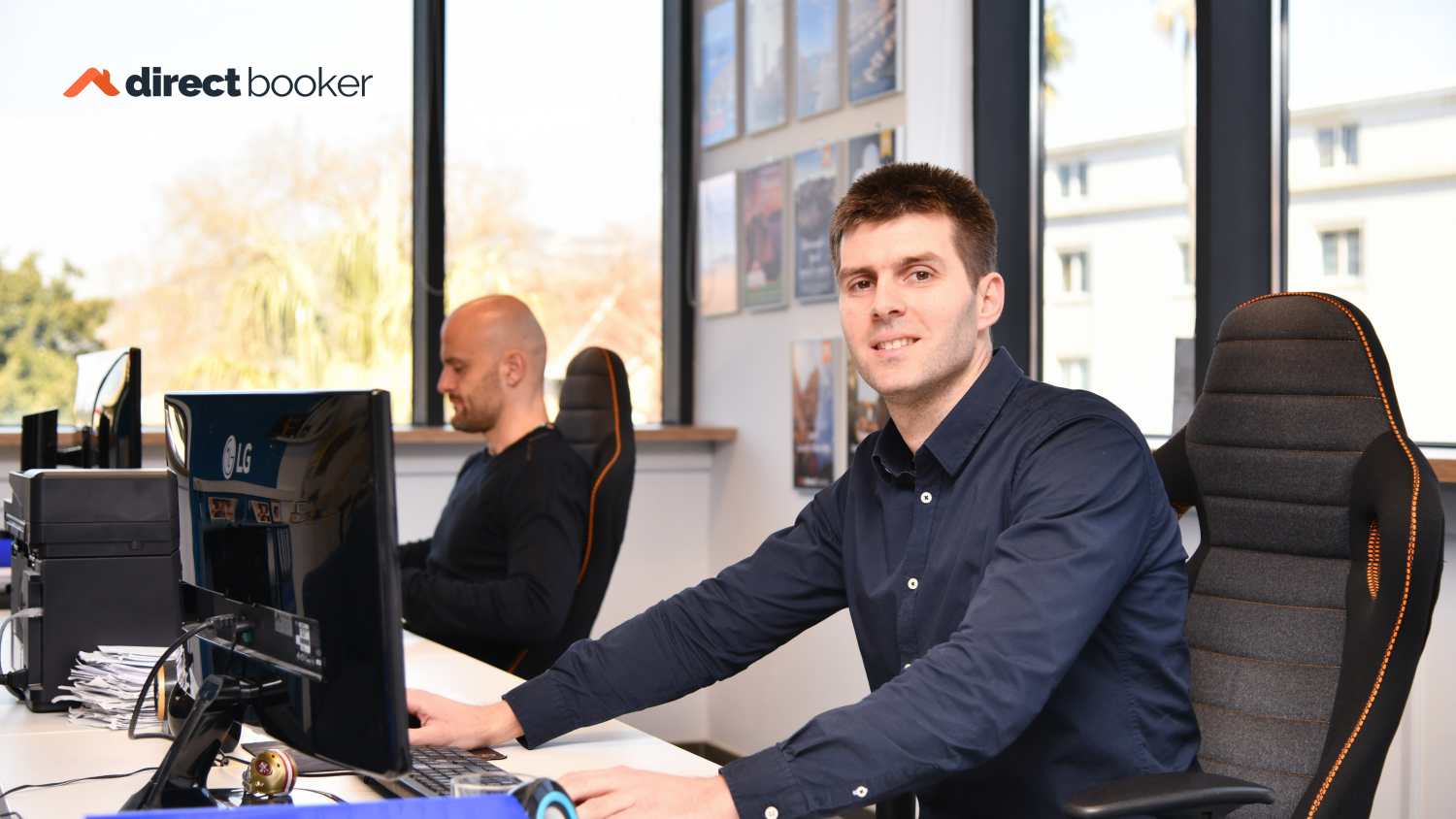 Mario Muhoberac već je šest godina zaposlen u agenciji Direct Booker, jednoj od TOP 10 svjetskih agencija za menadžment turističkog smještaja. Radi u Odjelu Prodaje kao Account Manager. Ispričao nam je koje su prednosti i izazovi ovog posla, te otkrio po čemu se Direct Booker razlikuje od ostalih agencija. 
 Smatram da je naša prednost na tržištu to što imamo svoju tehnologiju. Stvorili smo vlastiti sustav Booker Tools koji prati cijene na tržištu te sam sugerira kada povećati ili smanjiti cijenu, prati ponudu i potražnju te nam uvelike olakšava prodaju. Uz tehnologiju i dalje je najvažniji ljudski faktor. Svaki iznajmljivač ima svog Account Managera kojeg u bilo kojem trenutku može kontaktirati za prodajni savjet. Također neizostavni Odjel Informacija koji je dostupan svaki dan od 8 do 24h za iznajmljivače i njihove goste.
 Kako ste se odlučili za Odjel Prodaje?
Privukla me dinamičnost i aktivnost radnog mjesta kao i mogućnost stjecanja novih znanja i vještina. Direct Booker je tvrtka u kojoj se motivirani i sposobni ljudi mogu osobno razvijati i napredovati. Tvrtka koja se iz godine u godinu konstantno razvija. Vodi prodaju za više od 1400 iznajmljivača, i upravlja s više od 4000 smještajnih jedinica. Iako su te brojke u konstantnom rastu, mi nastojimo njegovati osobni pristup prema svakom iznajmljivaču, a oni to itekako osjete i cijene. Sviđa im se to što Direct Booker nudi fleksibilan i neekskluzivan ugovor, a poslovanje je transparentno.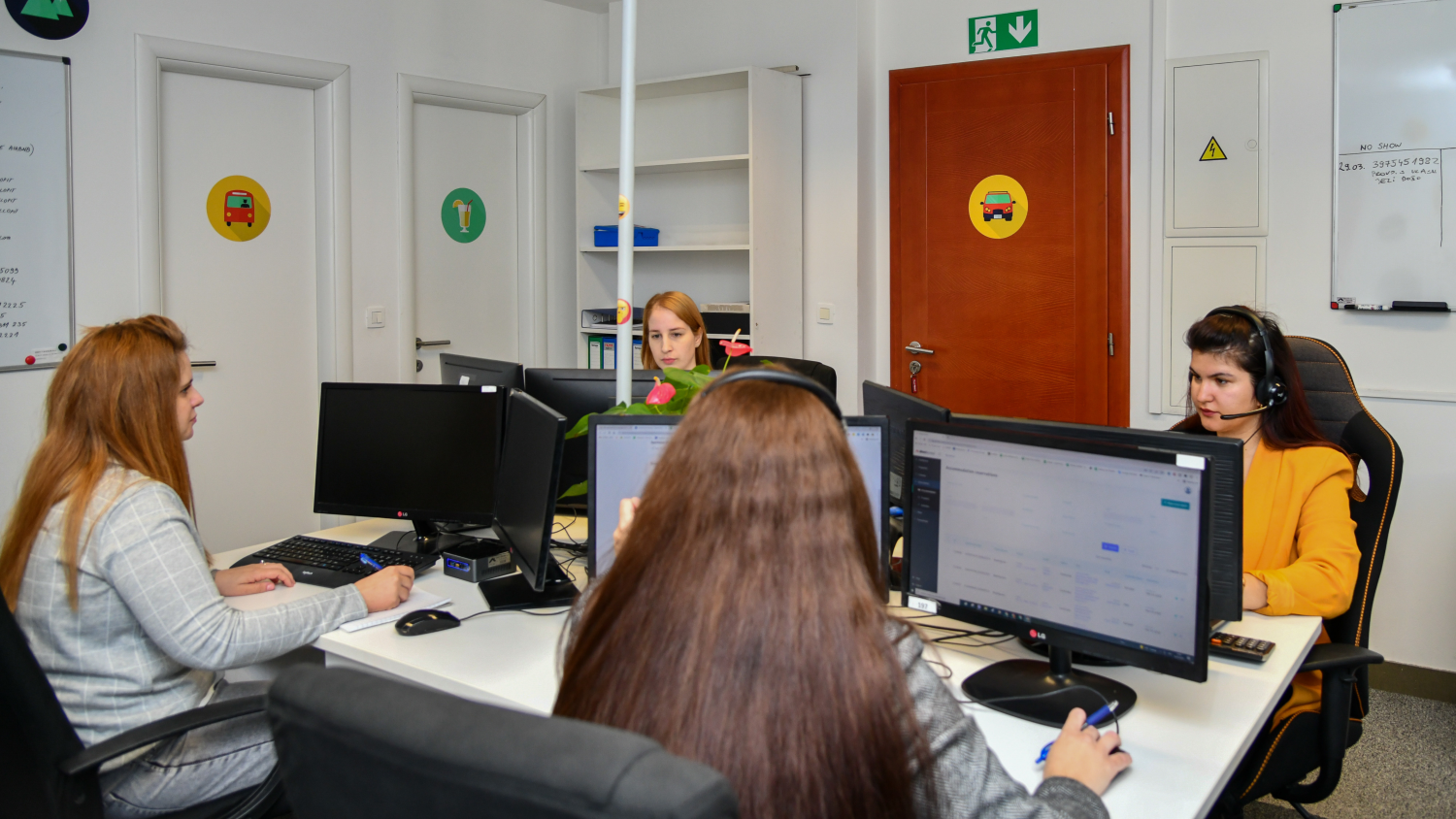 U kakvim ste odnosima s iznajmljivačima, imate li osobni pristup sa svakim od njih?
Svaki iznajmljivač je različit i prema svakome treba imati drugačiji pristup. Netko više voli komunikaciju putem e-maila, a netko preferira telefonski poziv tako da se nastojim prilagoditi svačijim željama. Na taj način razvijamo bolji odnos i međusobno povjerenje. Savjetovao bih svakom iznajmljivaču da posluša savjete Account Managera. Mi pratimo tržište i nudimo kvalitetne i konstruktivne savjete. Dio smo agencije koja iza sebe ima 12 godina iskustva u menadžmentu turističkog smještaja i koja je dosada dovela preko 1 500 000 gostiju. Smatram da su te brojke dokaz naše kvalitete.
Koja su tipična pitanja koja vam iznajmljivači postavljaju, odnosno kakva su njihova očekivanja?
Najčešće su zainteresirani za tempo ulaza rezervacija na njihovoj lokaciji. Pomoću tih informacija zajedno odlučujemo trebamo li nešto mijenjati. Najbolje rezultate ostvaruju oni smještaji koji se prilagođavaju tržišnim kretanjima.
Što je bitno da bi prodaja apartmana bila dobra?
Bitno je postaviti realne početne cijene, pratiti ponudu i potražnju i kako bi znali korigirati u cijenu u pravo vrijeme. Vrlo je važno da iznajmljivači budu maksimalno fleksibilni jer je konkurencija velika i treba se prilagođavati tržištu.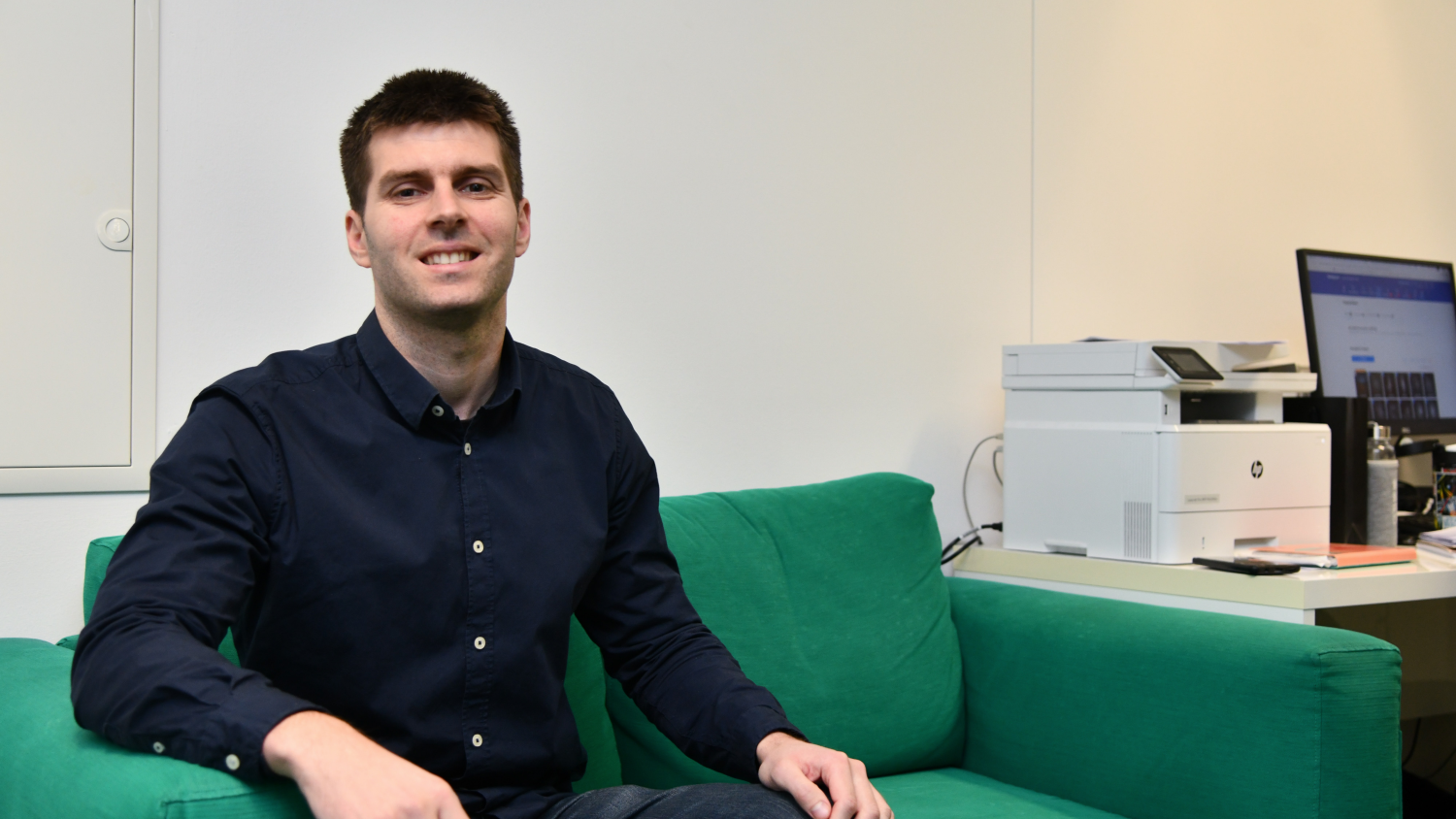 Zašto bi se netko od iznajmljivača trebao odlučiti za suradnju s Direct Bookerom?
Prvenstveno zbog osobnog pristupa i aktivnog bavljenja prodajom. Oglašavanje objekta na vodećim stranicama za bukiranje smještaja, produženje sezone i povećanje prosječnih cijena. Uz sve to Odjel Informacija, osobni voditelj prodaje i neeksluzivni ugovor koji omogućuje da iznajmljivač može uz suradnju s nama nastaviti raditi samostalno ili s nekom drugom agencijom. 
Ako se i vi bavite iznajmljivanjem turističkog smještaja, javite nam se za besplatne konzultacije na našoj stranici. 
https://blog.direct-booker.com/wp-content/uploads/2022/03/BLOG-POST-DB-mario-muhoberac-1.png
3240
5760
marketingblog
https://blog.direct-booker.com/wp-content/uploads/2021/05/logo-direct_booker_600.png
marketingblog
2022-03-21 12:35:08
2022-03-21 12:40:08
Direct Booker je provjeren partner iznajmljivača već 12 godina