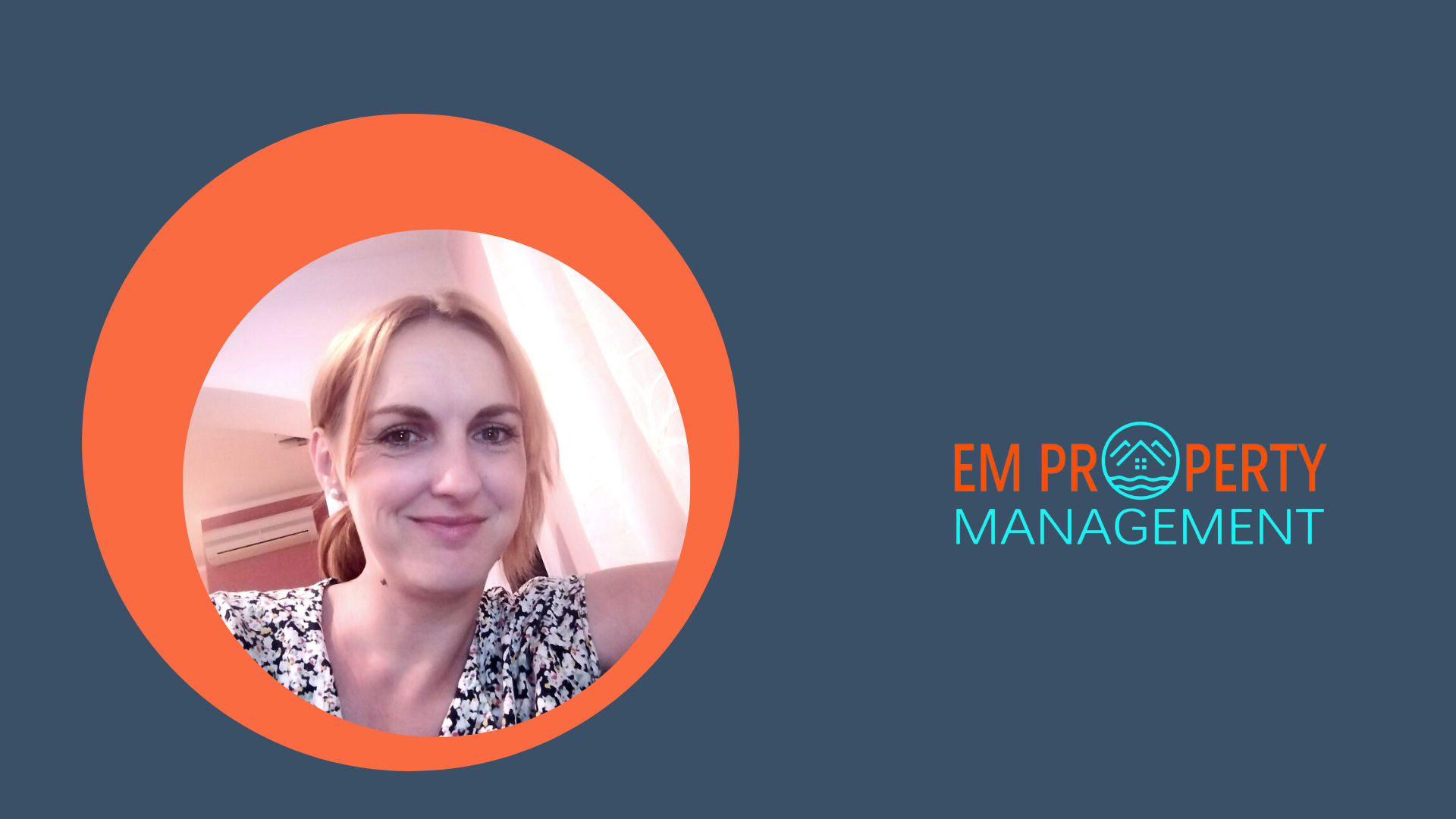 EM Property agency is a young tourist agency from Rovinj, Croatia that manages property units. They finished the successful tourist season with the help of Vacation Rental Software Booker Tools, and the owner of the agency, Ivana Crnković, told us more about that.
Tell us a little more about the agency – since when do you exist, how many property units do you manage and what services do you offer?
EM-Property is a small agency that currently manages 17 property units that we advertise on 4 sales channels. We have been on the market for a relatively short time and the first season has been successfully completed. We offer several service packages: from the basic package where we manage reservations for clients, advertise properties on various accommodation booking platforms and respond to guests' inquiries, to a complete property management service where clients let us take complete care of their property, from reservations to check in, administration, cleaning and preparation for new guests. Because of the complexity of this job, I needed quality technology to make it easier.
Booker Tools is software for Property Managers that automates and simplifies the Vacation Rental business and saves time by offering many tools such as Channel Manager, Revenue Manager, Centralized Calendar, Mobile Application etc.
During many years of experience in tourism in jobs such as reception and property agencies, I came across various technological solutions of similar but more modest content. It is for this reason that I immediately opted for Booker Tools which offers a large number of features. I was familiar with Direct Booker company for a long time and I have followed and been interested in their business and technology. I found out everything I was interested in by visiting their website and Facebook page.
The time savings obtained by using a technology solution such as Booker Tools allows Property Managers to dedicate time to other work processes that will improve the quality of their service.
Since Booker Tools is a technological solution created by Direct Booker, which is one of the TOP 10 World Vacation Rental Agencies, I knew right away that it would also suit all segments of my business. Although I am still in the process of expanding my business, I know that it will save a lot of time I have spent so far on closing reservations on various sales channels. This will allow me to redirect my time to working with clients, working in marketing, fieldwork, learning, and improving the presentation of my services to future clients. The biggest advantage of BT is a large number of tools in one, and I focused the most on the website. The whole system is quite practical and simple.
As you have already mentioned, the key to the practicality and simplicity of the system lies in the fact that it was developed by Direct Booker, an agency that manages vacation rentals that developed it according to its needs to improve and facilitate its business, and today uses it to manage over 8,000 property units. That is why BT is different from other softwares on the market and is specially adapted for all Property Managers. Do you agree?
Yes, I will be happy to recommend BT to other Property Managers as it is software that will suit their needs if they want to do this business professionaly. It will make their business much easier because the system will close all reservations on all sales channels, solve long-term administrations, give them security, and what is very important – for all questions and ambiguities, they can always turn to technical support. They answer all questions very quickly, have a professional approach and are very friendly. I am really happy and feel relaxed because I know I can always ask whatever interests me. It is an extremely professional, approachable and inspiring team. They have a lot of knowledge and experience in property management and patience for education and consulting. They appreciate every partner and it is really felt. Although I just started using BT, I already know that it will be very useful to me and that this is the beginning of a long-term collaboration.
If you are also a Property Manager and looking for a technological solution that will facilitate and improve your business, contact us.
https://blog.direct-booker.com/wp-content/uploads/2021/11/blog-post-EM.png
1080
1920
marketingblog
https://blog.direct-booker.com/wp-content/uploads/2021/05/logo-direct_booker_600.png
marketingblog
2021-11-12 14:00:25
2021-11-24 07:39:34
Interview with our partner – EM Property Agency