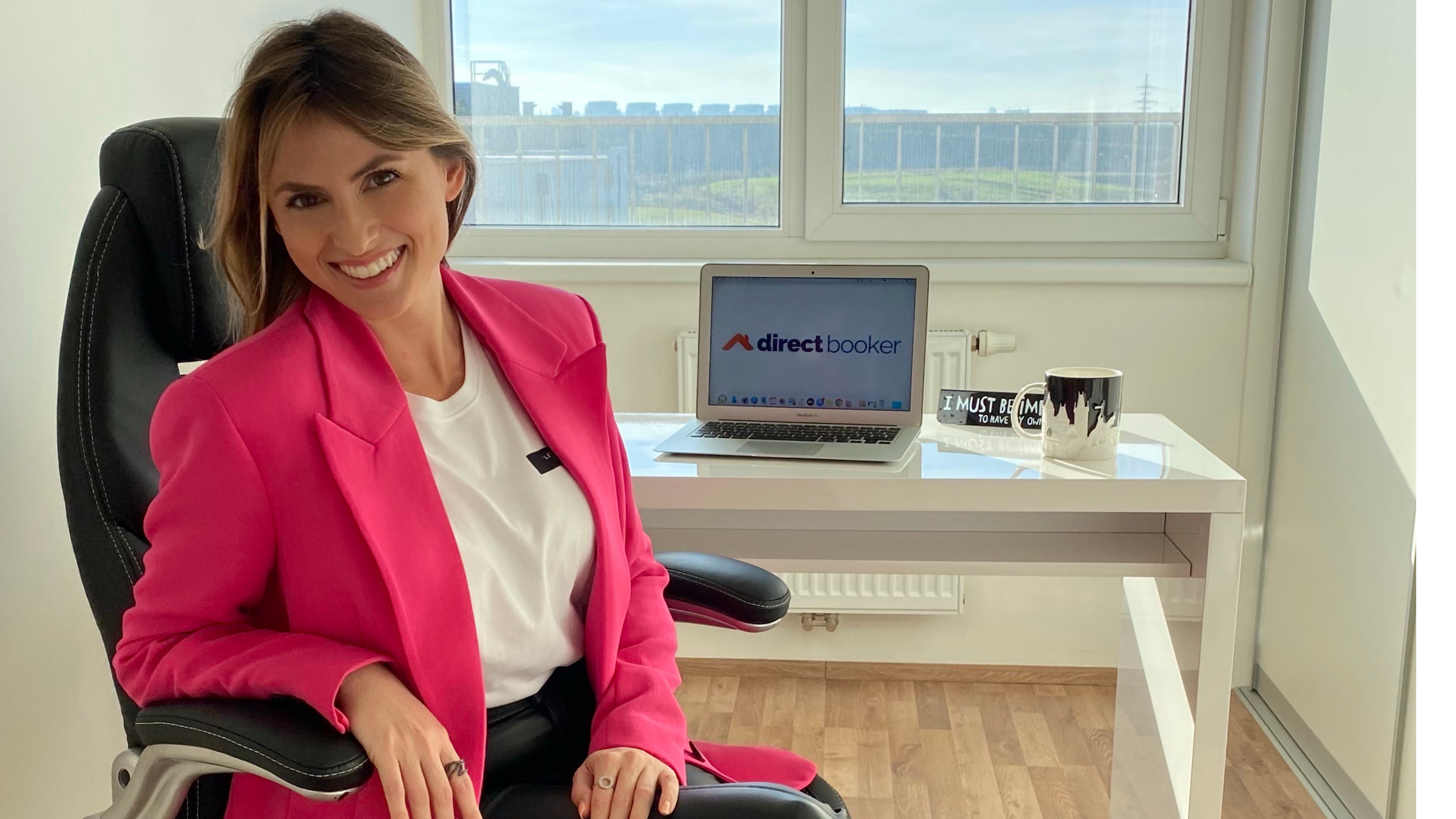 Direct Booker started in 2010 in Dubrovnik, Croatia, with just a few property units, and nowadays, it manages more than 8000 property units. Today they have 27 franchises in 13 countries and continue to grow every day. Paula Jovica is one of the employees that started working for Direct Booker in the early years, in 2015 as an Account Manager and immediately saw the potential in the idea of Direct Booker. She continued her career in Vacation Rental Industry by opening the Direct Booker franchise for islands Hvar and Vis, Croatia. Today she successfully manages around 100 property units. Continue reading to learn more about the journey of taking over a Direct Booker franchise, season expectations, and many more.
Can you introduce yourself to our followers?
Hi! I'm Paula, and as you mentioned, I am a DB franchisee. Before that I worked for Direct Booker in both Dubrovnik and Split offices. In 2018 I also started my own small business of managing properties that cooperated with DB by offering their partners additional services (guest check-in, cleaning, etc.), and by the end of that year, I was also a franchisee.
What made you decide to become a DB franchisee?
Before I started working for DB, I was familiar with their work since I'm also from Dubrovnik, so I knew the CEO-s and Co-founders Nino and Nikola. While working as an Account Manager in their Dubrovnik office, I learned a lot, grew with the company – when I started working, it was just the 12 of us in a tiny corner office – and with time I realized I would like to pursue this on my own. The franchise seemed like an excellent opportunity to run my own business and still stay connected with DB because I have great respect for everything they accomplished and the business model they created.
Do you consider Direct Booker as a good franchise model?
I've been a franchisee for three years now, and I honestly consider the model perfect. It is beneficial for both ends, provides everything you need, and gives you a great earning possibility. It is all up to you and how you use it.
How much do Direct Booker and its employees assist in business? Are you satisfied with the support they provide?
I'm extremely satisfied and would say that DB having our back is one of the most significant advantages of being a franchisee compared to starting a business all on your own. This way, you're independent, you manage your own business, but have someone to go and ask for help, advice, and guidance, and they're always there to provide it.
What types of vacation rentals do you manage, and what are the differences in managing them?
I manage everything from rooms, apartments, vacation homes, villas, and even luxury tents. I wouldn't say there's a big difference, each client is important, and the same effort goes into managing the sales for each of them, figuring out the best price, best channels, prolonging the season, and using their max capacity.
What are the advantages and disadvantages of managing vacation rentals on islands?
Advantages are that the islands are popular and relatively small, there is a limited amount of rentals, and they all get booked. Every year in August, I have a period when the demand is much bigger than the offer, which means excellent earning potential. The disadvantage is also that the islands are small and besides that they have the shortest season in the area, because they are very dependent on the weather and ferry lines.
What types of vacation rentals are more in demand now compared to previous seasons?
Private, isolated properties are more in demand than ever. Before COVID-19, guests would rather book the most popular places on the islands, the areas where everything happens. But in the last two seasons, they prefer smaller, secluded bays.
What expectations did you have from the previous season, and were they met?
I didn't have big expectations going into the 2020 season. Everything was very uncertain at the time, but the islands were very popular even in those conditions. Guests preferred them to bigger towns. Season 2021 exceeded all expectations and was my most successful yet.
What are your predictions for the Vacation Rental Industry in the future?
I predict the Vacation Rental Industry will make a full recovery and, once allowed; people will travel more than ever after being isolated for so long. I expect great numbers from the following season, but we have to be careful making predictions.
How did the Direct Booker franchise affect your personal and business life?
In the best possible way, it made me independent in more ways than one, in charge of my own time, schedule, people I work with, etc. I feel more efficient and content than ever, which also translates well in your personal life. Also, my franchise is an online agency, which means I may or may not be writing this from a beach somewhere while still doing my job.
What would you advise and recommend for future franchisers?
First of all, if you're having second thoughts, don't hesitate, take this opportunity, and you'll not regret it! Like every success, it also takes hard work, long hours, worry lines, be prepared for that. But the results are more than worth it!  If you look at what Direct Booker accomplished in the past 11 years, you will see you can learn a lot from these people, and they know this job better than anyone.
Direct Booker is looking forward to seeing what Paula will do next because taking over a franchise is never a small decision to make, but in the end, the results make it all worth it.
If you're also thinking about franchise models, check our web page to find out more information bit.ly/3oxOop5
https://blog.direct-booker.com/wp-content/uploads/2021/11/paula-jovica.png
2700
4800
marketingblog
https://blog.direct-booker.com/wp-content/uploads/2021/05/logo-direct_booker_600.png
marketingblog
2021-11-15 12:48:29
2021-11-24 07:44:06
The advantages of taking a Direct Booker franchise opportunity