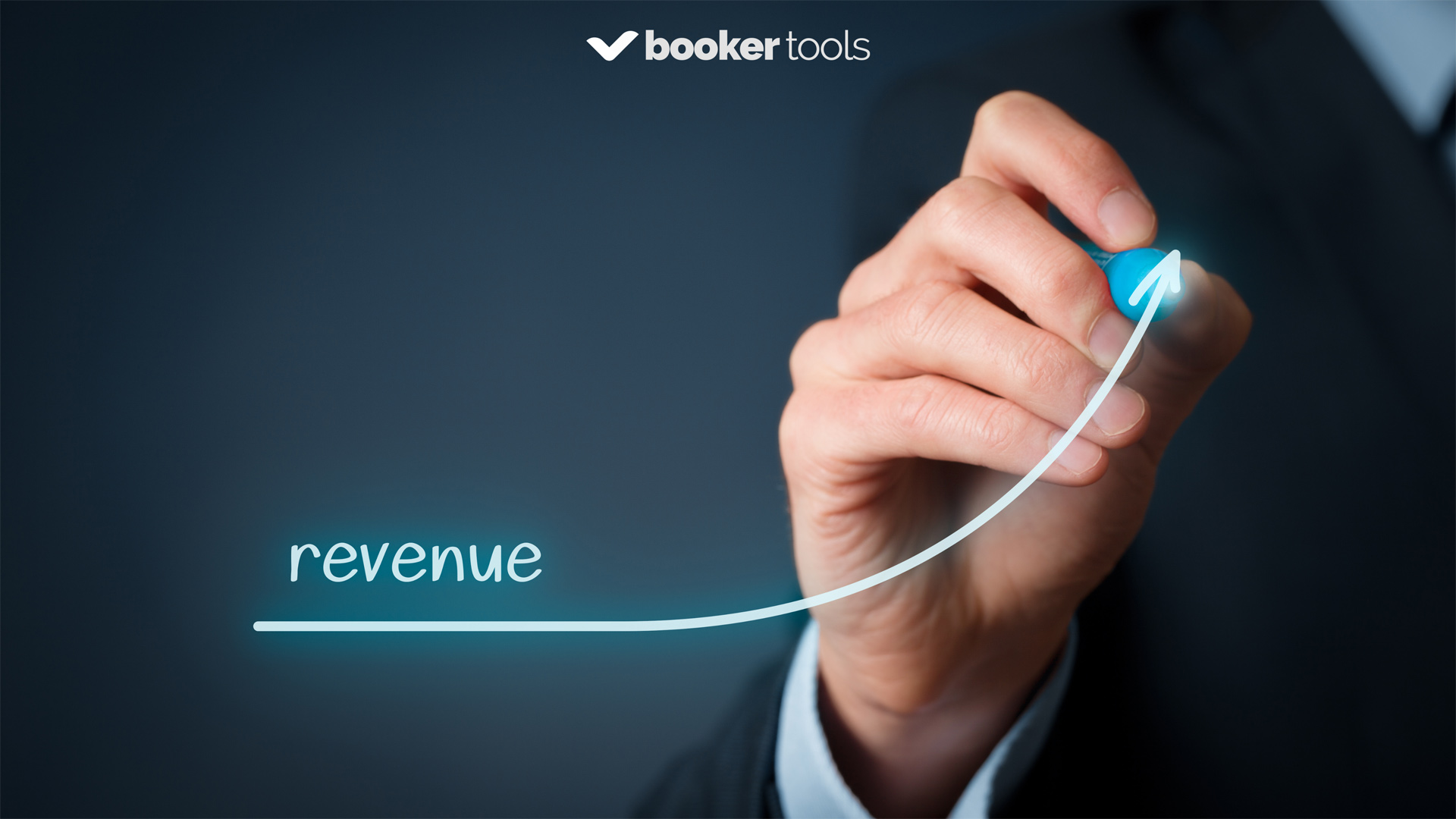 An advanced system for managing prices and restrictions, the so-called Revenue Manager, that will enhance the business model of Direct Booker and all Booker Tools users, was published during the weekend. Read more details about this topic in an interview with Direct Booker's CEO and co-founder, Nino Dubretić.
What is Revenue Manager?
Revenue Manager or Revenue Management System is part of our Booker Tools software that automatically manages prices and restrictions according to the given rules to increase revenue per accommodation unit with a smaller investment of time.
According to the calculation, the system does three things:
Change prices and restrictions on all booking channels, and in line with market trends

Places important information to be responded to, which relates to deviations regarding the dynamics of sales, the relationship between prices and the market, and excessive availability to the Account Manager, i.e., the person who controls the sale

It places information to the owner about what has been changed so that he has the possibility of complete control over prices and restrictions
How was born the idea for the development of Revenue Manager?
The idea for Revenue Manager came as a necessity because we were aware that we could not allow not to automate all work processes as an agency striving for global success, especially not in Revenue Management. Because it is the most important role for which Homeowners hire us, to give them from their property more income than they would make it by themselves.
Since we have an IT department that has already automated a large number of work processes of all departments of the company and significantly improved our business model's quality, it was only a matter of time before the automation of this kind would come to the Account Manager department.
How long did the development take?
Deeply aware that price management is the most sensitive part of the business, we have invested ten months of total commitment to every and the smallest detail in Revenue Management development.
In the beginning, we were guided by the "if you have an idea, the Chinese already realized it," so we first researched the market. The options that exist in the market did not suit us because they are not what is said: "deep in the business". Top IT companies in our industry usually make such systems, but they are still developers, not the so-called "Property Managers," i.e., persons engaged in this business.
This is precisely our most significant advantage in developing the technology because we do development internally, based on our own needs and experiences.
Mediocrity is never an option, especially in the development of such a system. We wanted to make the best system for ourselves, and thus for the market, and we believe we succeeded in that.
How does the Revenue Manager increase revenue to the Homeowners/ Property Managers?
Often, Homeowners are caught in the control of occupancy as the only factor of success, but they omit another essential item: the average daily price. If you manage to raise it by a certain percentage and keep and/or increase the number of days sold, you have earned more.
It is precisely the Revenue Manager's task to raise average prices in addition to the maximum number of days sold so that the result is the best possible.
Since the system does not depend on the person and time, it will always react in time with the regulation of prices and restrictions, based on the inputs and default settings. Using the correct information from the market with a timely action system ensures constant competitiveness and sales at optimal prices that guarantee an increase in occupancy and average prices, i.e., an increase in revenue.
What logic do you use when managing prices and restrictions?
We already have all the information, and we have only automated the decision we have made so far manually. We consider several factors, both our own and the competition we manage, such as their booking dynamics, distance to a certain period, passing prices, etc.
Each property unit has its group to which it belongs, and there are direct competitors in the group. This group's strength is in sharing information, and I often say that it's like having equal property units with all your neighbors and everyone shouting to each other in the morning who received which reservation for which month, at what price, who has better occupancy, etc.
Initial and minimum prices are entered into the system so that the Homeowner can rest assured that the system will never go below them, noting that the Homeowner determines the minimum price. E.g. if I ask the Homeowner of the property whose real price is 100 € for eg August 1, in January, what is the minimum price, he will say 100 €, but if the date is not sold and I ask him again, for example, July 29 he will say that final last-minute minimum price of, e.g., € 50. All this Revenue Manager takes into account.
Sometimes Homeowners who are willing to accept 1-night reservations receive such bookings too early, and if they start with a minimum stay of 3 nights and will open later, this creates a logistical nightmare. It is necessary to constantly monitor and know when to "loosen" the minimum stay. Revenue Manager does this automatically from day to day, e.g., we set that the next 30 days is a minimum stay of 1 night, in the next 30-60 days, the minimum stay is 2 days, and the next 60+ days is a minimum stay of 3 nights. In this way, we extend the average stay and reduce the number of shifts that the Homeowners have, which reduces their operational work in terms of cleaning, income, etc.
There will always be a situation when the property has good prices, but sales is not going well, e.g., off-season. When demand is less than supply, it is clear that someone has to stay empty. Such and similar situations Revenue Manager arranges in a weekly report to the Account Manager to take care of them. E.g., too much availability for the next 45 days, too high a price deviation from the competition, or when the system tries to lower the price in the next 30 days, but the Homeowner's minimum price is too high. It is then up to the Account Manager to react and make the best decision to sell these and similar situations.
How did you manage prices and restrictions before Revenue Manager?
Since our beginnings, we have always done Revenue Management, but the problem is when you have to do everything manually because you need much time to make the right decision even though you have all the information available.
I can say that we were lousy Revenue Managers, but solely due to lack of time because one man cannot physically do the job required to do quality Revenue Management.
In particular, we would receive a call from a Homeowner with classic questions such as: "What about prices?", "How do reservations go to others?", "Am I expensive?", "I'm empty, what I need to do," etc.
At that point, we would say – "ok, give me time to analyze so I can call back". After half an hour in which we looked at the sales of its competitors that we run, what are the best prices for each month, how fast bookings enter, how competitive it is at the moment, what will be the demand of that period, etc., we would have ready information what specifically needs to be done for that property in terms of prices and restrictions. So, much time was invested for just one property unit.
Revenue Manager has automated this process, and it is now completely independent of the human factor. This knowledge of ours, which we certainly did manually, is complexed into a system that does it automatically on a regular basis, and the Account Manager has the role of supervisor and sales consultant to make sure that each property reaches its full potential with the help of Revenue Manager.
On the other hand, the Homeowner has (if he wishes) an insight into the prices in relation to the competition and regular information about all changes made by the Revenue Manager.
Try our Revenue Manager! Contact us for a free consultation!
https://blog.direct-booker.com/wp-content/uploads/2021/03/revenue_manager.jpg
1080
1920
directwp_user
https://blog.direct-booker.com/wp-content/uploads/2021/05/logo-direct_booker_600.png
directwp_user
2021-03-15 12:58:45
2021-05-22 12:01:47
Revenue Manager