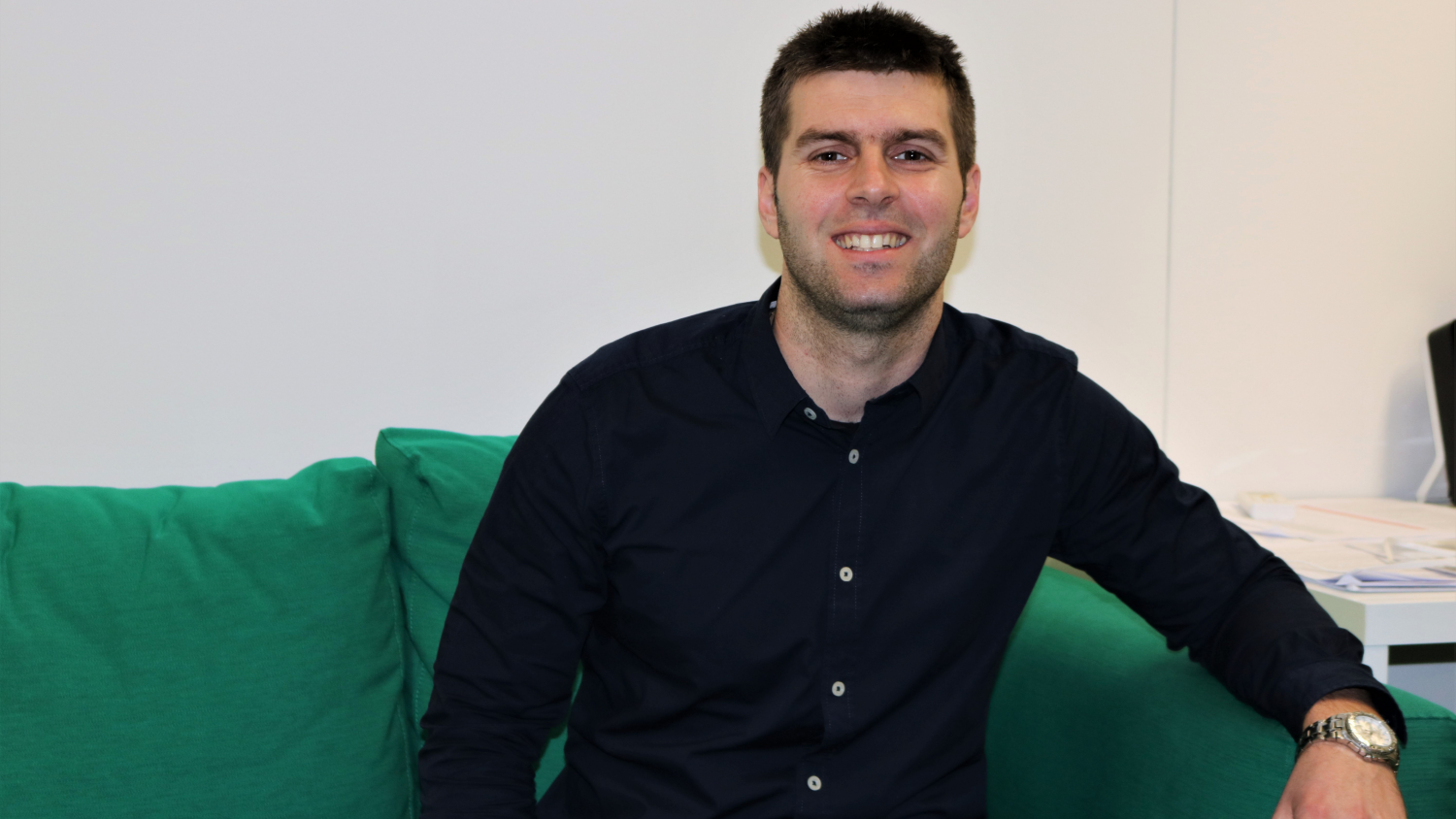 Mario Muhoberac, one of the favorite employees of Direct Booker by his colleagues and partners, introduced himself in a few sentences. Mario's journey at Direct Booker began five years ago, and during that period, he changed four departments, which shows his multitasking skills.
"When I came to Direct Booker, I started in the Information Department. Then I became Coordinator; after that, Sales Advisor for Booker Tools. Now I am in the Property Development Department. Our department currently consists of 9 employees. Our tasks are: preparation and setting up accommodation units on booking channels, solving technical problems, education, and set up with users of Booker Tools technology, technical assistance, and support to our franchise partners. "
Tell us what you like most about your job, and what motivates you?
"The job is interesting; we help partners maximize their income and improve their business. What I love about this job is the constant opportunity to learn and progress. The business environment is dynamic, every day is different, and we are constantly expanding the network of users."
Mario shared with us how his typical working day looks.
"When I work, I always wake up at 6.50 in the morning. The first thing I do is making a shake for breakfast, which gives me energy for the whole day. After that, I drink coffee and go to the office. During the workday, I do meetings online, setup with users, and solve current problems. After work, I never miss workouts, and due to the current situation and the inability to go to the gym, I do it at home or in nature. Evenings are for my loved ones, and I try to go to bed earlier to prepare for a new workday and new challenges."
What was your work experience before Direct Booker?
"I started working at the age of 18 in the Valamar hotel group in Dubrovnik, Croatia. I stayed there for eight years, in various positions such as janitor, pool lifeguard, tennis center coordinator, hospitality desk. All this work experience taught me how to be organized and effectively do business tasks and work in a team."
The Property Development Department is there for Booker Tools users, as well as for franchise partners. How many BT users do you currently have and how many franchisors?
"The current number of Booker Tools users is almost 100. It is important to emphasize that the users are independent vacation rental owners with several accommodation units to those with 20 or more, then agencies similar to Direct Booker, ho(s)tels, and campsites. BT users are diverse, and more and more of them are deciding to use our technology, which is continually evolving. And as far as franchise partners are concerned, their number has grown to 22. There are franchisors from Croatia, Montenegro, Albania, Bosnia and Herzegovina, Serbia, Slovenia, Italy, Poland, and Peru."
What is the most significant benefit of Booker Tools software over other similar PMSs, in your opinion?
"Booker Tools was developed by Direct Booker, a World-Award-Winning Short Term Vacation Rental Agency. So the software is made by professionals for professionals. Users first in the market get advanced functionalities with which DB records successful business results. The quality is confirmed by numerous awards, the most recent came from Booking.com for Premier Connectivity Partner in 2021. "
Why do franchisors most often ask for your help?
They ask us to help place facilities on world booking sites, manage prices and restrictions, and solve all current problems. The department strives to be always available to its franchise partners and enable them to improve their business.
How do you measure and monitor the satisfaction of your customers?
"We monitor customer satisfaction through feedback conversations with them. By monitoring their satisfaction with our service, we strive to improve our organization and the way we work. Our ultimate goal is for satisfied customers to become promoters of our technology."
 How do you deal with stressful situations at work, especially during the season?
"Hm, it's not easy, but it's much easier with my colleagues. There's always a good mood and a positive atmosphere in the office, so one funny comment is enough to get over stressful situations. :)"
Where do you see yourself in the next five years?
"I still see myself in tourism. In addition to tourism, I would also like to continue to be part of technology development. Tourism and technology are the perfect combinations for me."
https://blog.direct-booker.com/wp-content/uploads/2020/12/MUHA-BT.png
3240
5760
directwp_user
https://blog.direct-booker.com/wp-content/uploads/2021/05/logo-direct_booker_600.png
directwp_user
2020-12-22 11:14:16
2021-05-22 12:24:15
Our ultimate goal is that satisfied customers become promoters of our technology