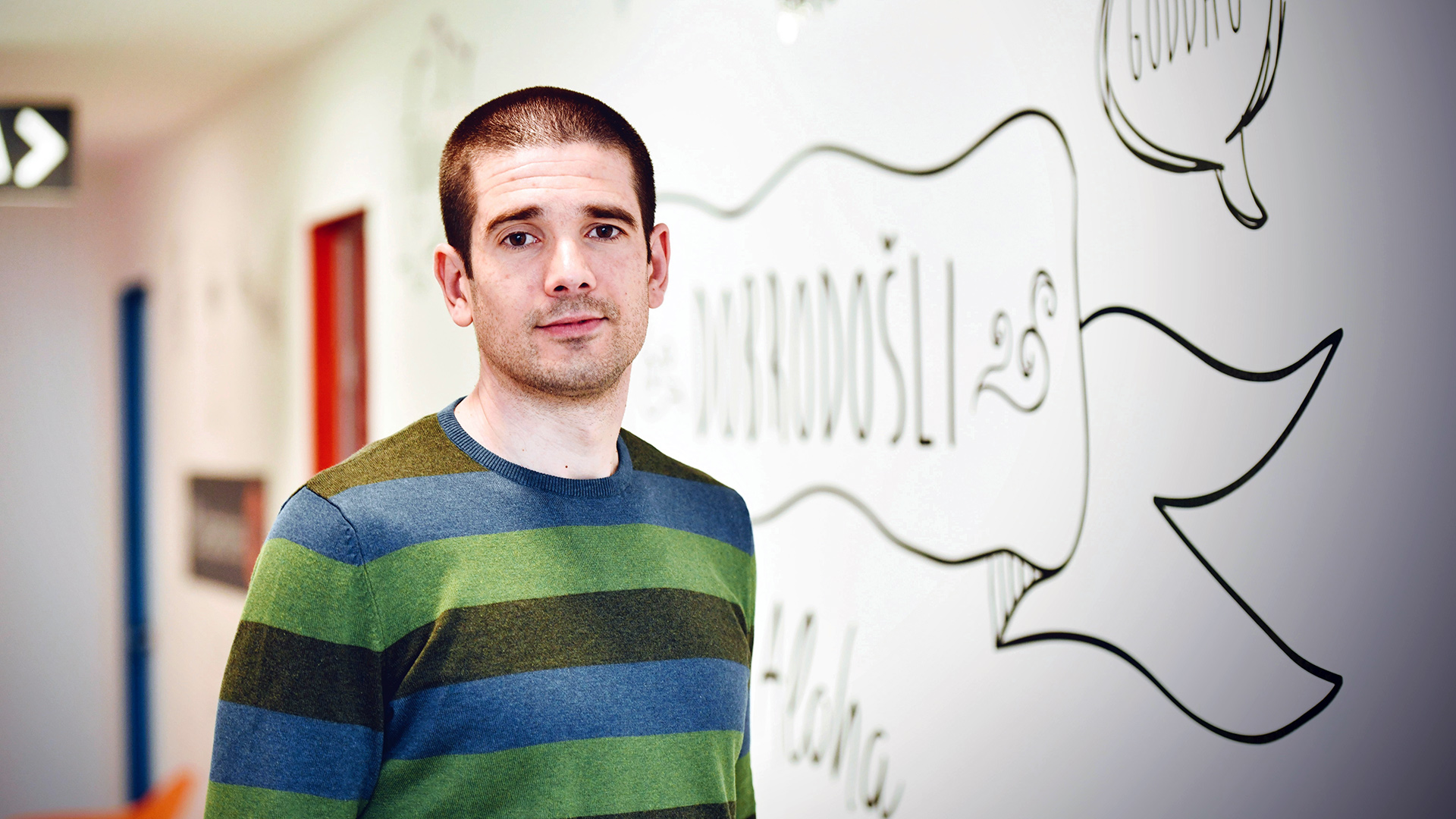 The leading regional private rental agency, Direct Booker, focuses on technological solutions to make it easier for vacation rental owners.
They are barely thirty years old, all highly educated and enthusiastic, information technology is their daily preoccupation, and presenter Ivan Bogoje, 37, is the eldest in the eight-member team. Regardless of the time of year, the IT department of Direct Booker, the leading regional private accommodation rental agency, is always active.
Direct Booker is a combination of a travel agency and IT company.
Locals from Dubrovnik still perceive us only as a travel agency, however, since 2016, the company has been more focused on the technology. We have successfully combined the services of a private accommodation agency, with which we have been present on the market since 2010, and the development of high technology, keeping pace with global trends –  says Ivan.
Direct Booker was named the third fastest-growing company in Croatia last year by Lider Magazine, and prominent magazine Rentals United had classified it among the top 10 property management agencies in the world. Direct Booker franchises are present in 8 countries, but the company also has big plans for the future:
The future development of the company is based on four directions of development.
The first is accommodation management on the leading accommodation booking portals.
The second direction is developing service Booker Tools for owners who manage their units independently, and agencies similar to us.
The third direction is to further develop the franchise: our business model can work anywhere in the world where there are supply and demand for private accommodation, and fourth is our booking site for direct reservations, for which we have big plans in the future.
As an IT department they are particularly proud of independently developing  Booker Tools, a technology solution for renters who manage their units by themselves.
We started developing Booker Tools in 2017, and a lot of effort has been put into it. Years of experience and knowledge were applied on the product for those who do the same business as we do – renting private accommodation.
Today it is a complete technological solution, an all-in-one tool for vacation rental owners, as well as other agencies.
This is actually the same technology used by Direct Booker employees and our 22 franchises, just packed into one simple and easy-to-use web / mobile app.
It is very difficult for owners to function today without the right technological support.
There are many advantages of using tools like Booker Tools.
For example, if a reservation is made through Booking.com, the owners must go to 5 or  6 other online channels and close the calendar to prevent overbooking – Booker Tools do this automatically. Also, there are other useful services, such as managing prices from one source, logging in / out of eVisitor, invoicing, "booking engine" for your own website, etc. This ultimately means a big time saver for the owner and a minimal amount of effort, with a reduced chance of error.
The Booker Tools system is currently integrated with booking sites such as: Airbnb, Booking.com, Expedia, HomeAway, HostelWorld and TripAdvisor, and new channels are coming soon.
Integration with E-domizil and Hotelbeds platforms, as well as modules for enhancing guest communication and direct sales is currently under development. Let's not forget that Google is growing and becoming a bigger player in the industry. So over the next half year to a year, we will be integrating with Google to provide user as many direct bookings as possible.
https://blog.direct-booker.com/wp-content/uploads/2020/04/Ivan_Booker_Tools.jpg
1080
1920
directwp_user
https://blog.direct-booker.com/wp-content/uploads/2021/05/logo-direct_booker_600.png
directwp_user
2020-04-14 08:33:52
2021-05-22 12:27:12
Ivan, Booker Tools IT manager