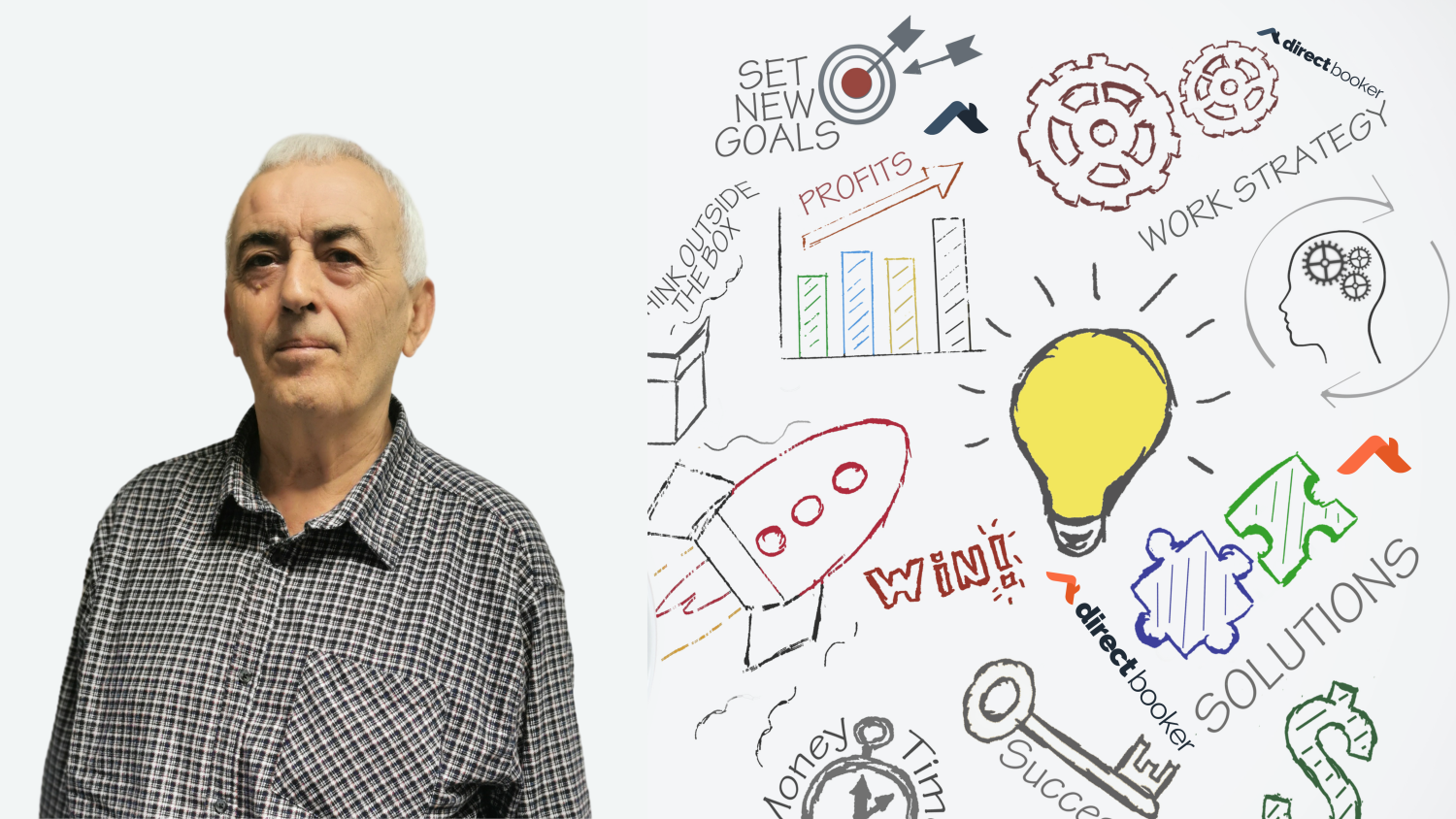 Ivan Raguž dugogodišnji je partner Direct Booker-a i vlasnik apartmana Guest House Raguž u Dubrovniku. Iznajmljivanjem turističkog smještaja Ivan i njegova supruga Vinka se bave već 40 godina. Pričali smo s njim o samim počecima iznajmljivanja turističkog smještaja u Dubrovniku, suradnji s Direct Booker-om, kao i o prognozama za nadolazeću sezonu.
Kako su izgledali vaši počeci u iznajmljivanju turističkog smještaja?

Bavim se ovim poslom oko 40 godina, a moj objekt ima više smještajnih jedinica. Iznajmljivanje je prije izgledalo puno drugačije nego što je danas. Čekali bi goste koji su dolazili u Dubrovnik na kolodvoru ili na Bellevueu i nudili im noćenje u našem smještaju. Također, kada bi u hotelima bio overbooking, poslali bi nama te goste. Dosta iznajmljivača je u početku dolazilo pred brodove u luci Gruž u potrazi za gostima. Kad sada razmišljam o tim vremenima, ne mogu vjerovati koliko se toga promijenilo…
Je li vam bavljenje iznajmljivanjem turističkog smještaja oduzimalo puno vremena prije nego ste se odlučili za suradnju s Direct Booker-om?
Oduzimalo nam je jako puno vremena. Prije smo sve sami radili, moja žena je čistila apartmane, a ja sam dočekivao goste. Otkad surađujemo s Direct Booker-om sve je puno lakše. Gosti nam dođu ispred kuće, mi ih dočekamo i  ni o čemu drugome ne moramo razmišljati. 
Kako ste saznali za našu agenciju? Koliko dugo surađujete s nama?
S Direct Booker-om surađujem od samog početka, još dok je imao svoje prostorije na Kunejima. Vaše direktore poznajem i privatno već dugi niz godina, u prijateljskim smo odnosima, što me je i motiviralo za početak suradnje. Ova suradnja mi je prije svega donijela uštedu vremena i veći profit.  Teško je sve to voditi sam, pogotovo u današnje vrijeme kad se sve odvija online. Treba uvijek biti dostupan, dogovarati se s gostima, odgovarati na poruke i još puno toga. Mislim da to ne bih mogao bez vaše pomoći.
Što biste istaknuli kao najveće prednosti suradnje s Direct Booker-om?
Kao što sam već rekao, ušteda vremena, a veći profit. Direct Booker sve odrađuje umjesto mene.  Svi zaposlenici su jako profesionalni i uvijek na raspolaganju, a pogotovo direktori. Poznajem neke iznajmljivače koji su odlučili prestati raditi s agencijom i sami voditi svoje objekte, ali vrlo brzo su se odlučili vratiti agenciji jer bi shvatili da ne mogu sve to sami odrađivati. To je ogroman posao. Moja iskustva s Direct Booker-om su isključivo pozitivna, te bi ih preporučio svim iznajmljivačima.
Koliko ste zadovoljni našom korisničkom podrškom i Odjelom Prodaje? Jesu li vam uvijek na raspolaganju, davaju li vam korisne savjete?
Prezadovoljan sam, svi su odlični. Moj Account Manager je Mario, koji je veliki profesionalac i jako dobar mladić. Kad god imam neko pitanje ili mi treba savjet, Mario mi se brzo javi. Najčešće mi treba pomoć oko engleskog jezika. Odjel korisničke podrške je uvijek dostupan, strpljiv i spreman pomoći. Stvarno nemam riječi, od mene svi zaposlenici DB-a imaju samo pohvale.
Koliko dugo vam traje sezona, jeste li zadovoljni popunjenošću apartmana? 
Sezona 2020. je zbog korona krize bila teška i nepredvidljiva, ali smo i tu izvukli najbolje što smo mogli. Zato je sezona 2021. godine bila daleko iznad mojih očekivanja. Bili smo popunjeni puna tri mjeseca. Doduše, cijene su bile niže nego prethodnih godina, ali mi smo jako zadovoljni. Ove godine smo imali najviše gostiju iz Francuske, dok smo u  2019. godini većinom imali goste iz Velike Britanije i Njemačke. Moram priznati da su se meni kao najbolji gosti pokazali gosti iz Velike Britanije.
 
Što smatrate važnim za dobru promociju smještaja?
Stavio bih naglasak na nas kao domaćine. Ako smo gostoljubivi i korektni prema gostima, ne bi trebali imati nikakvih problema. Trudim se dočekati i ugostiti goste kao što bih volio da netko mene ugosti. Kad negdje dođete, želite da vas se ljubazno primi, i da se osjećate dobrodošlo i sigurno. Svi naglašavaju da je osmijeh najbitniji, ali ne vrijedi ništa ako je osmijeh lažan, to se odmah primijeti. Treba biti svoj, prirodan i ljubazan. Po mogućnosti goste ponuditi kavom, sokom, pivom ili nekim likerom. To nije skupo, a gostima puno znači. Naravno da uvijek ima iznimki, ali moja iskustva su većinom pozitivna.
Kakva su vaša očekivanja za nadolazeću sezonu?
Nisam siguran. Svi govore "bit će", ali sve ovisi o epidemiološkoj situaciji i kako će to izgledati. Ljudi žele putovati, to je sigurno. Mislim da će nadolazeća sezona svakako biti bolja od ove. Neće biti kao 2019., za to će trebati još vremena. Ali, ako epidemiološke mjere budu blaže, nadolazeća sezona bi mogla biti dobra. Ljudima fale putovanja, a tko ne bi volio doći na odmor u Dubrovnik?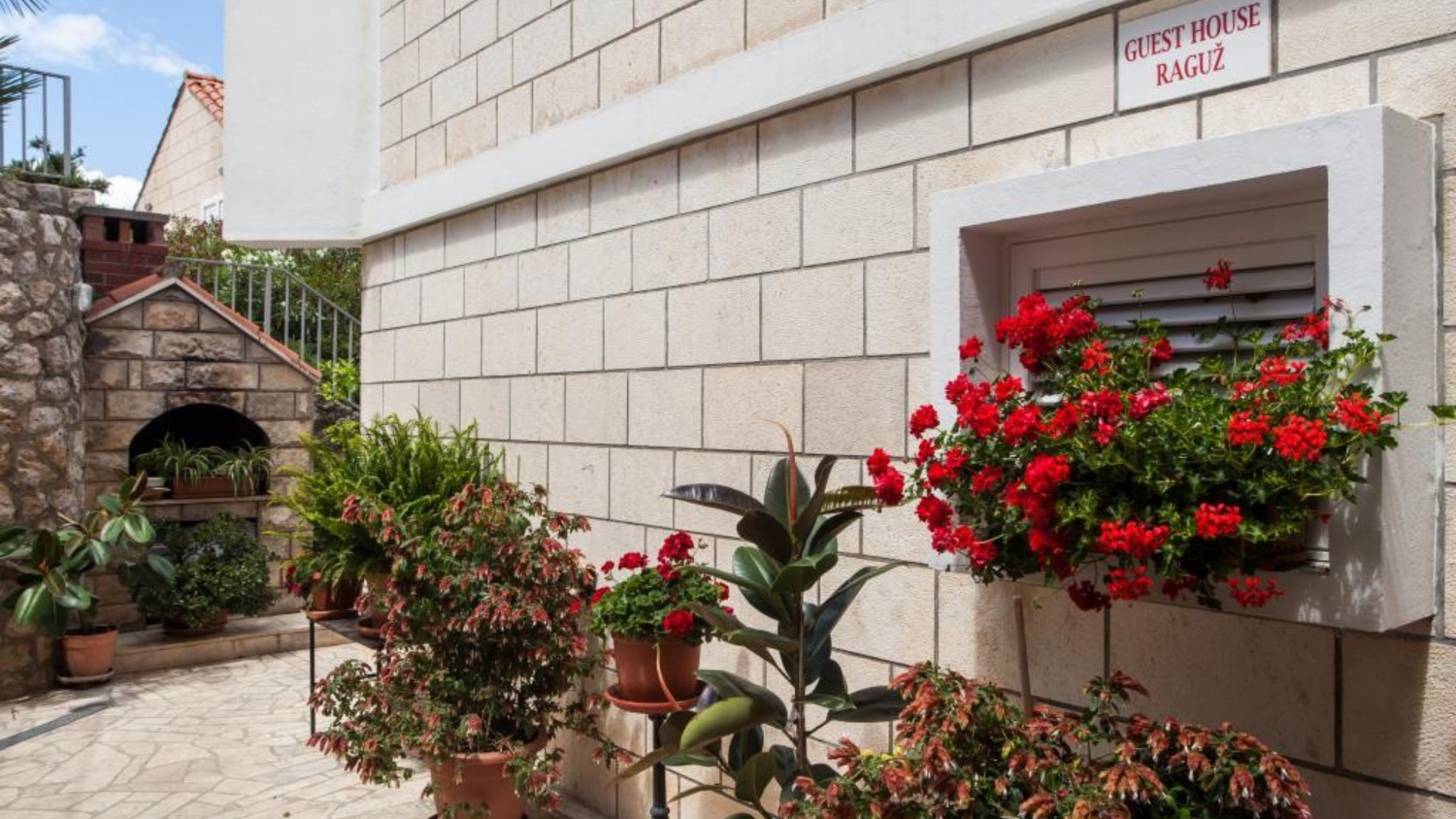 Koji savjet biste dali iznajmljivačima koji tek kreću u iznajmljivanje?
Mislim da je ljudima koji tek ulaze u ovaj posao najbolje da dođu u Direct Booker. Iskreno 🙂 Ako su skeptični, barem da dođu vidjeti kako to rade profesionalci koji imaju 11 godina iskustva u menadžmentu turističkog smještaja. Moj savjet im je Direct Booker.
Ako se i vi bavite turističkim iznajmljivanjem, javite nam se za besplatne konzultacije: bit.ly/3IjvkUI
https://blog.direct-booker.com/wp-content/uploads/2021/12/BLOG-POST-Guest-House-Raguz.png
3240
5760
marketingblog
https://blog.direct-booker.com/wp-content/uploads/2021/05/logo-direct_booker_600.png
marketingblog
2021-12-06 08:51:24
2021-12-13 08:19:11
Direct Booker sve odrađuje umjesto mene i jako sam zadovoljan popunjenošću apartmana