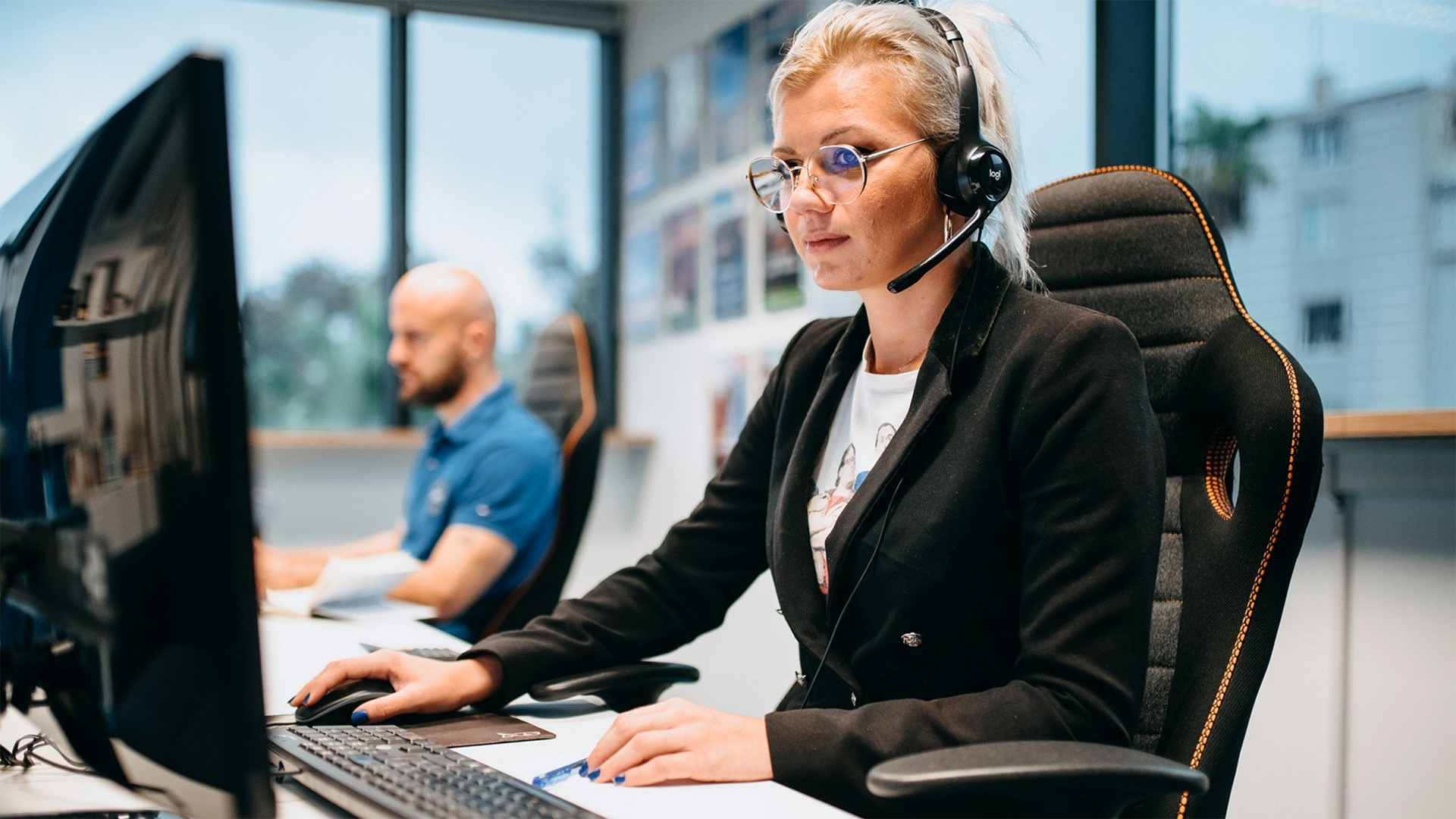 Read something more about our colleague Ana Raguž who started her career in Direct Booker at Information Department, continued in the Research and Development Department, and has recently taken a new position, as a Senior Business Developer. So far, Ana has lived, studied and worked in two world capitals.
Tell us, how did your life look like outside of Croatia?
From my early youth I knew that part of my life journey would be with a suitcase in my hand. When I was 21 years old and completed my undergraduate studies at DIU International University, majoring in International Relations and Diplomacy, I decided to go for a master 's degree abroad. After applying to colleges in Barcelona, ​​Vienna and other European cities, eventually I decided to go in Paris and studied master's degree in International Business Development and Consulting.
My next destination was Belgium, Brussels, where I perfected my French with work experience, which made my life and work in France easier. France is one of the countries where you just have to know language to be able to live everyday life, and certainly the goal of my departure was to build myself in an international environment.
The most valuable things I have gained abroad besides language, are friendships that will surely remain for the whole life. and travel that were an integral part of the bucket list.
Tell us a bit more about your Department and work @Direct Booker?
I currently work in the Global Partnerships Department, as a Senior Business Developer. Although I'm in Direct Booker for some time now, my current position is from October 1st this year. The advantage of working in a company like Direct Booker is that with young staff and professionalism at a high level, perceptions do not play a major role, but only the quality of work.
There are no strict working hours or standard schedules in my Department. Access and communication with potential clients or partners are the most important in our job. Everyday brings something new on the table. 🙂
What are the goals and specifics of your business?
The goal of Senior Business Developer is to achieve cooperation with as many foreign partners as possible through communication and presentation. Our expansion model consists of two types; software Booker Tools and Direct Booker franchise.
When it comes to our franchise model, it is already a bit more challenging. We are the only ones in the world offering such a franchise model, and even the negotiations themselves and the introduction of the client into our core business require extra time and effort. But it ultimately brings a positive outcome for both sides. Partners get a brand and a successful business model. We are currently focused on international tourism fairs and summits that are going online, which we believe will return to normal in the foreseeable future.
Given the current Covid situation, meetings are conducted exclusively online, and the meeting itself is the final part, the whole process of initial communication, preparation, and the whole logistical part. Our current targets are Italy, Spain, and England.
We have set a goal and regardless of the Covid crisis we are moving towards the goal, and every working day is shaping up according to our goal.
Describe one typical working day in your Department.
We do not have the standard work schedule terminology. The workday always starts by checking e-mails and organizing a working day, holding presentations and arranging the next meetings. Since we are still in the process of organizing the whole Department, a lot of the time is taken up for preparation. We do several online meetings on a daily basis.
What is the secret to the success of mutual satisfaction, for you and the client?
In a job like this, the most important thing is to always understand who is sitting on the other side, who is the interlocutor, and then adjust your approach. As for the technology itself, customers always have the same goal, to find the best possible solutions for their business, and it is up to us to offer our PMS and Channel Manager, Booker Tools, which offers everything to a property managers, camps, ho(s)tels, or any agency needs.
If you're looking for a business opportunity, and know a few things about short-term rentals, we can offer solutions for you: franchise, agency service or software for property management. Contact us and find out more: sales@direct-booker.com
https://blog.direct-booker.com/wp-content/uploads/2020/11/In_a_job_like_this.jpg
1080
1920
directwp_user
https://blog.direct-booker.com/wp-content/uploads/2021/05/logo-direct_booker_600.png
directwp_user
2020-11-26 11:38:40
2021-05-19 13:50:21
"In a job like this, the most important thing is to always understand who is sitting on the other side"