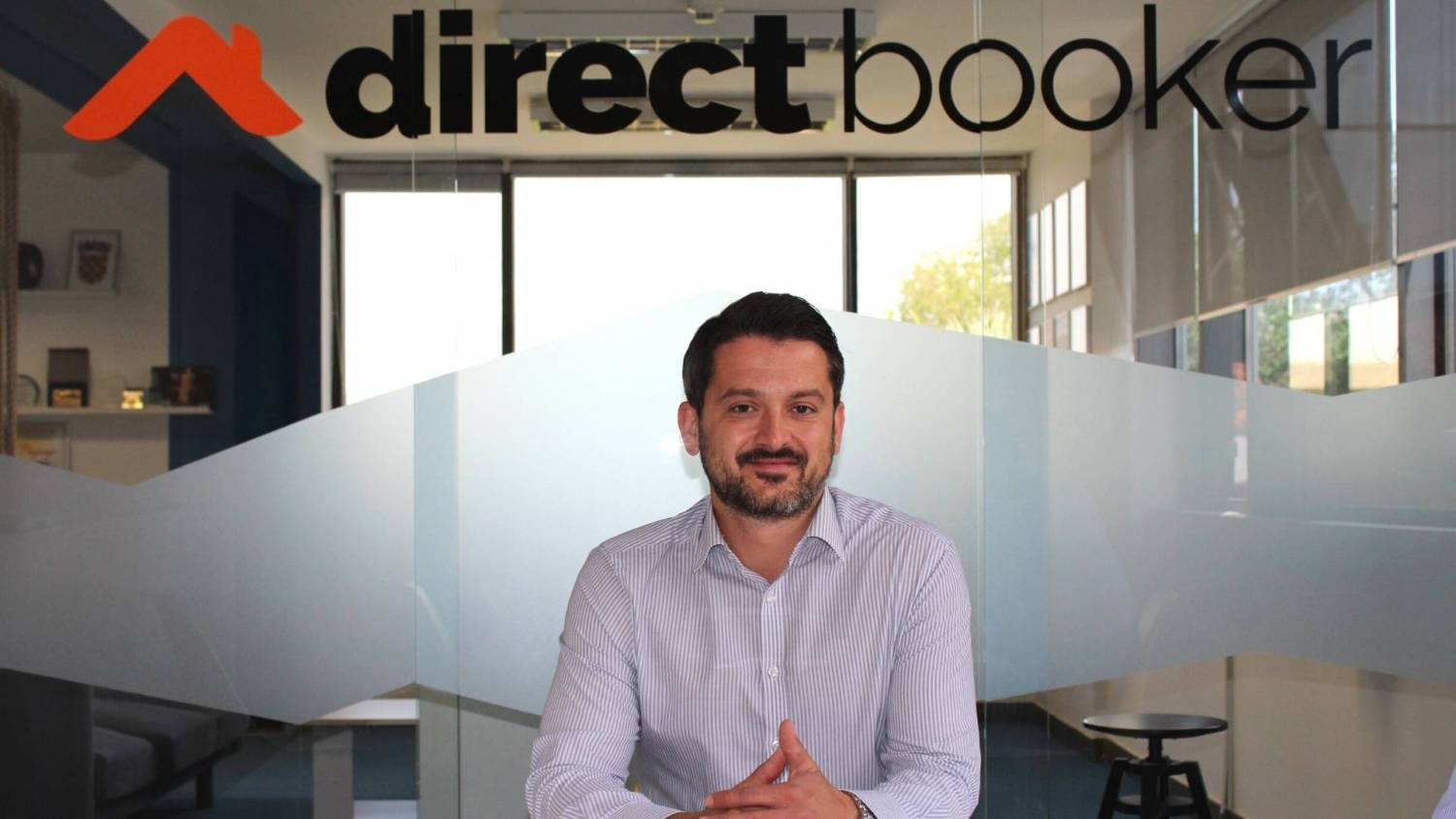 Direct Booker opened its 27th franchise and the first one in Greece. One day while scrolling through Facebook, Theofilos Tsiepas stumbled upon an ad in which Direct Booker announced they are looking for a franchise partner in Greece.
"At that time, I was looking for new business opportunities while regularly monitoring trends in the tourism sector, as I'm the owner of some Airbnb apartments. The most important factor underlying my decision to begin a partnership with Direct Booker, apart from their professionalism, organization, etc., were the profiles of its founders who are self-made, have business acumen, and built the company from scratch, having gained crucial experience at all levels. From my point of view, their business development plan, which is based on the franchise model, is the appropriate strategy for both Direct Booker and the franchise network, as we are talking about a relatively new industry where prevalence will be determined by the speed of acquiring new customers. And last but not least, the in-house development of advanced technological solutions, like Booker Tools, can provide future strategic maneuverability, thus increasing chances for long-term sustainability."
What was your job before taking the Direct Booker franchise?
"I'm a Commercial & Business Development Executive with MBA studies and several years of managerial experience in FMCG (Fast-moving consumer goods), as well as in the Automotive and Software industries. I have a diversified career in Business Development, Sales, Marketing and Operations in multinational and family corporations."
What would you say are the biggest advantages of taking a franchise?
Today, more and more entrepreneurs realize the advantages of buying a franchise over starting α business from zero. "You get Know-How, a proven business model, and a strong brand name while being a member of a network; all these factors pave the way for a more profitable outcome. And I must mention DB support, always professional and willing to provide solutions and guidance when the need arises."
What would you recommend to anyone interested in buying a franchise?
"Not to approach it as an investment proposal alone, but more as something that inspires them and to which they will be committed. To learn and understand it in-depth, before delegating any tasks to partners. Equally important is to identify key factors –such as competition, market size, and trends of the industry, etc.– in order to have realistic expectations and be able to formulate an effective business development plan. In a few words, prepare a good plan and be consistent in rolling it out!"
The COVID pandemic had a great impact on all aspects of business, some of them prospered and some had an enormous loss. The travel industry suffered, but some people, like you, found this situation as an opportunity. Could you tell us more about the current situation in Greece regarding tourism and Vacation Rental Industry?
"In Greece, tourism is the most critical industry, since it corresponds to about 25% of GDP. The approximately 30 million tourists that visited the country in 2019 generated a gross income of over €50 bn. Regarding competition in the vacation rental industry, there are several players, ranging from small, local property management agencies to global companies. The accommodation market is relatively multidimensional, comprising family-run apartments or huge 5-star hotel complexes. I believe that the accommodation market is relatively uncharted and Direct Booker Greece can gain ground and make a difference.
Where do you see Direct Booker and yourself as a part of DB in 5 years?
"I am quite confident that Direct Booker will establish itself as one of the best Vacation Rental Management companies in the world. Honestly speaking, my vision at the moment ranges from a side business activity covering the area of Epirus and the Ionian Islands to developing into one of the largest vacation rental agencies in Greece, based in Ioannina. As the franchise business development partner for Greece, I am quite confident that the optimistic scenario will prevail, because I strongly believe that the technological solutions that Direct Booker has developed, such as Booker Tools, provide a significant comparative advantage and a strong lead over the competition. Hopefully, Direct Booker Greece will evolve into a key strategic partner for the parent company, gaining awareness as one of the biggest and well recognized VRC companies of this industry in Greece."
https://blog.direct-booker.com/wp-content/uploads/2021/06/direct_booker_is_in_greece-2.jpg
1080
1920
marketingblog
https://blog.direct-booker.com/wp-content/uploads/2021/05/logo-direct_booker_600.png
marketingblog
2021-06-16 09:00:54
2021-06-25 07:30:51
Direct Booker is in Greece